Orbital View: A Cheetah Print in the Pantanal
Editor's Note:
This article previously appeared in a different format as part of The Atlantic's Notes section, retired in 2021.
Planet Labs sees modern art in this view above the Pantanal, but to me it evokes something a bit more organic: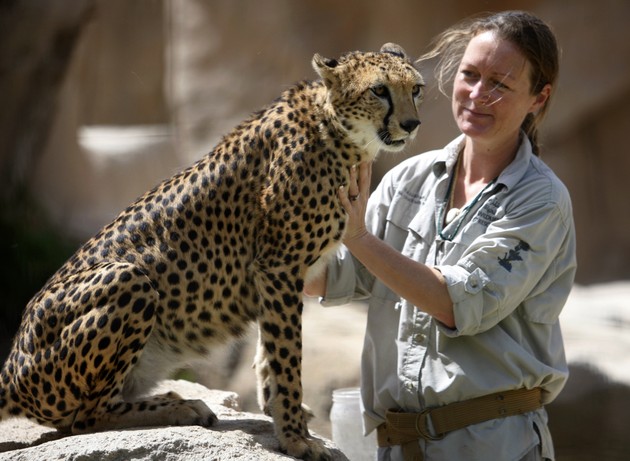 The Cheetah Conversation Fund explains the functional purpose of the pattern:
Adult cheetahs are easy distinguished from other cast by their solid black spots. The color and spots are a form of camouflage which helps cheetahs hunt prey and hide form other predators. Until about three months of age cheetah cubs have a thick silvery-grey mantle down their back. The mantle helps camouflage the cubs by imitating the look of an aggressive animal called a honey badger. This mimicry may help deter predators such as lions, hyaenas, and eagles from attempting to kill them.
And now, for purely scientific purposes, here is a photo of a baby cheetah drinking milk: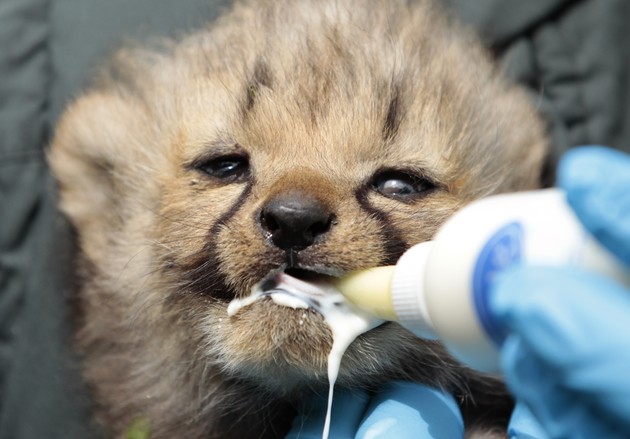 (See all Orbital Views here)