Another 'Brexit' Warning
This one's from the OECD, which says Britain's departure from the EU would cost U.K. taxpayers thousands of pounds per year.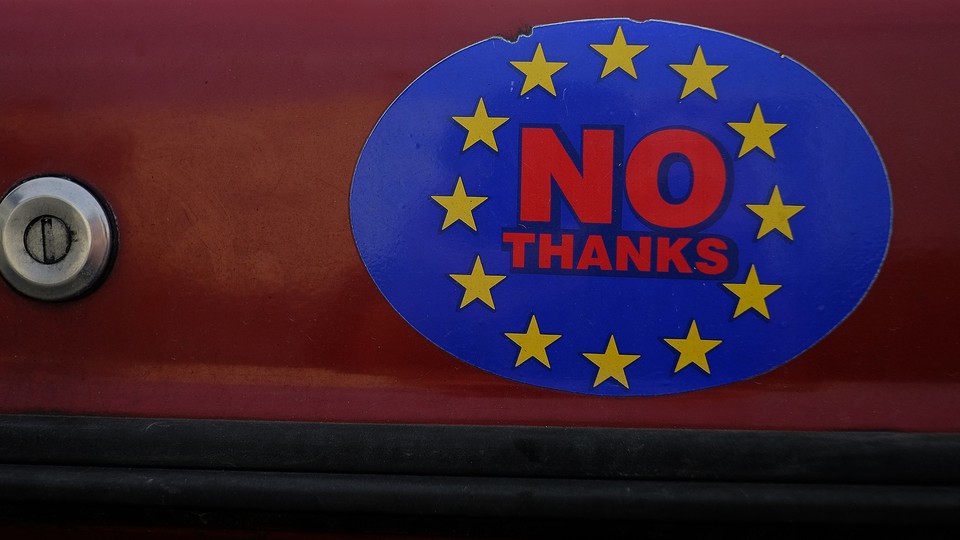 The Organization for Economic Cooperation and Development, the club of 34 mostly rich countries, has warned that leaving the European Union will cost British taxpayers and the U.K.'s economy.
The OECD's report echoed a finding last week by Britain's Treasury that the country would be "poorer" without EU membership. As you might imagine, those campaigning for Britain's departure from the EU weren't thrilled by the OECD's numbers, with one economist describing the data as "absurd" and "very implausible." The Leave campaign was similarly irate last week when U.S. President Obama waded into the debate, saying Britain would go to the "back of the queue" on trade deals with the U.S. if it chose to leave the EU. Those remarks were seen as a boost to Prime Minister David Cameron, who is campaigning to keep Britain in the bloc.
Britons vote in a June 23 referendum on whether to stay in the EU or leave. Polls show it's a tight race.