The UN, Morocco, and a Nearly Forgotten Conflict
There are fears unrest could re-erupt in Western Sahara after Morocco expelled some peacekeeping staff in the disputed area.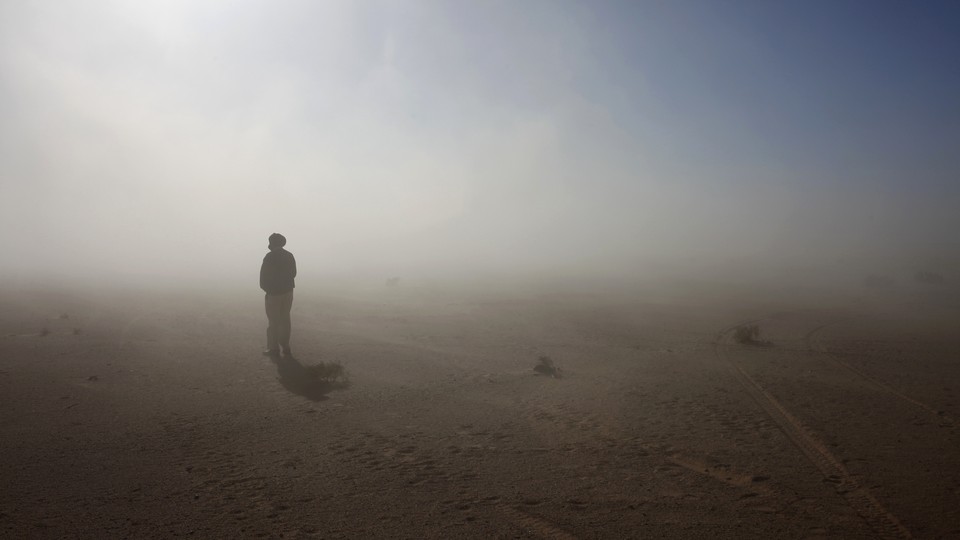 The African Union (AU) has warned that conflict could re-erupt in Western Sahara after Morocco expelled most of the civilian staff of the U.N. peacekeeping mission in the disputed area.
Joaquim Chissano, the AU Western Sahara envoy and former president of Mozambique, criticized the decision at an informal meeting of the UN Security Council Tuesday:
The Western Sahara problem may be seen as a small problem, but let us not forget that a spark may put a forest on fire.
Since 1991, the UN has policed a precarious cease-fire between the indigenous Sahrawi people of Western Sahara and Morocco, ending years of conflict that erupted when Morocco annexed the territory at the end of Spanish colonial rule in 1975.
But last month, Morocco expelled the civilian staff of MINURSO, the UN's peacekeeping mission for the area, after UN Secretary-General Ban Ki-moon referred to the disputed region as an "occupation" while on a visit to refugee camps in Algeria. The matter is complicated by the fact MINURSO's mandate expires Saturday, April 30. Separatist Sahrawi leaders also said the fight for independence could be rekindled if a date isn't set for a vote on self-determination.
Chissano, the AU's Western Sahara envoy, warned the expulsion of the civilian staff sets a "very dangerous precedent" for other African nations with a UN presence, which may follow Morocco's lead. Morocco is the only African country that is not part of the AU.