The Taliban's Continuing Campaign
At least 28 people were killed and more than 300 wounded Tuesday in an attack on the center of Kabul.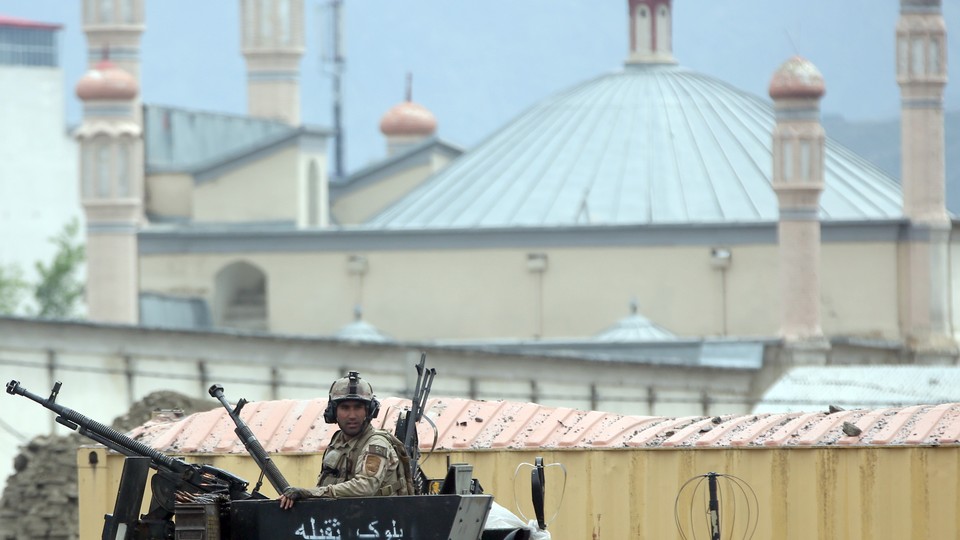 A suicide car bomber struck the area near the Defense Ministry, after which gunmen opened fire. Most of the dead and wounded are civilians, Afghan officials say, adding the operation against the gunmen is now over.
Afghan President Ashraf Ghani tweeted:
Today's terrorist attack near Pul-e-Mahmud Khan, #Kabul clearly shows the enemy's defeat in face-to-face battle with ANSDF.

— ارگ (@ARG_AFG) April 19, 2016
The Taliban, which ruled Afghanistan until the U.S. invasion in the aftermath of the September 11, 2001, attacks, is enjoying a resurgence that began at the end of 2014, when most U.S. and NATO forces left the country. It now controls more Afghan territory than at any point since the invasion. Tuesday's attack in Kabul, for which it claimed responsibility, comes a week after the Taliban said it was launching its spring offensive.