An Israeli Convicted
A Jerusalem court rejected an insanity plea from Yosef Haim Ben David, the ringleader in the killing in 2014 of a Palestinian teenager.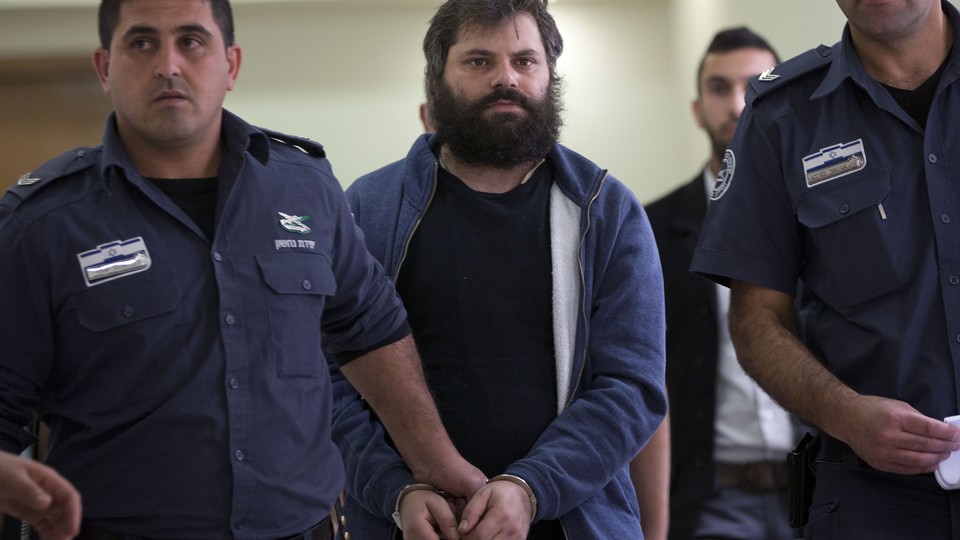 The ringleader in the killing of a Palestinian teenager in Jerusalem in 2014 was convicted Monday after a Jerusalem district court rejected his insanity plea.
Haaretz reports:
Yosef [Haim] Ben David properly understood what he was doing and was in full control of his actions, the court ruled, adding that it was well within his ability to prevent the crimes from being committed.

The district court convicted Ben David for charges of murder, kidnapping for the purpose of murder, and battery causing bodily harm.

Ben David will be sentenced in early May.
As we reported last November, the court convicted two Israeli minors—whose names were withheld because of their age—in the killing of Mohammed Abu Khdeir, 16. Ben David was said to be the ringleader of the plot to abduct the Palestinian teenager outside a mosque near his home in East Jerusalem in July 2014. Khdeir was driven to a forest and burned alive. His killing was suspected to be a revenge attack for the slaying of three Israeli teenagers by Hamas, the Palestinian militant group, a month earlier in the West Bank.