Is the EU's Deal on Migrants With Turkey Working?
It appears to be, NATO's chief says. His comments came a day after the UN said as many as 500 people were feared dead as they tried to cross the Mediterranean to Europe.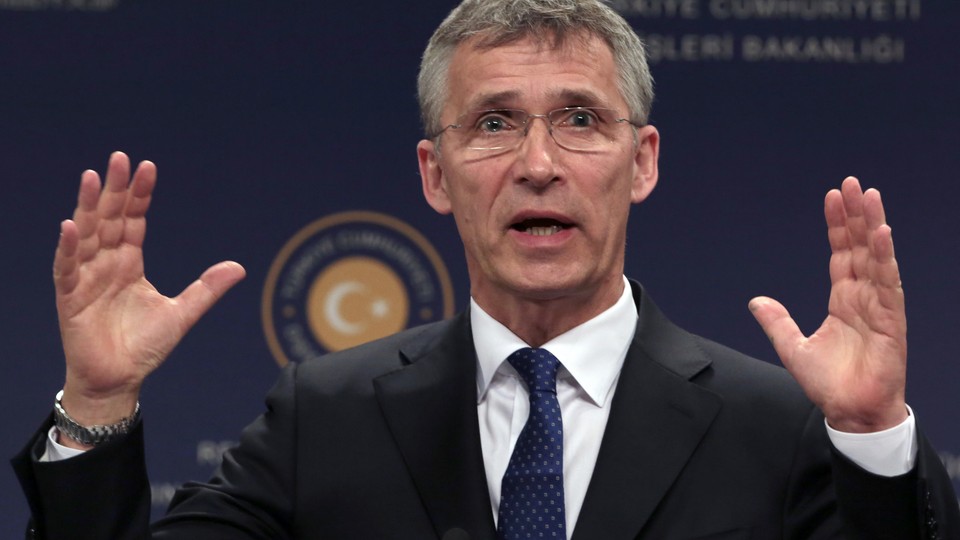 Jens Stoltenberg, NATO's secretary general, said the number of people entering Europe is "significantly down," but he warned in a news conference with the Turkish foreign minister in Ankara: "We need to remain flexible because the people smugglers can shift their routes very rapidly."
Reuters has more:
Turkey and the EU last month sealed an accord which aims to end the chaotic arrival of migrants and refugees, most fleeing war and poverty in the Middle East, Africa and Asia, after more than a million reached Europe last year.

NATO's naval back-up in the Aegean Sea, a major route for migrants crossing from Turkey to the Greek islands, has helped to stop people smugglers and reduced the flows.
Under the EU-Turkey deal, migrants and refugees who entered Europe illegally will be sent to Turkey. In exchange, Europe will accept an equal number of registered Syrian refugees. Although the numbers crossing the Mediterranean have fallen since the accord, Europe remains an attractive destination for those fleeing civil war in Syria and unrest elsewhere—but their actions often have deadly consequences. Indeed, as we reported on Wednesday, the UN said at least 500 people who were being smuggled from Libya are feared dead as their boat capsized in the Mediterranean.