The Search for Survivors in Ecuador's Earthquake
The quake, the most powerful in the country in decades, has killed hundreds of people and wounded thousands.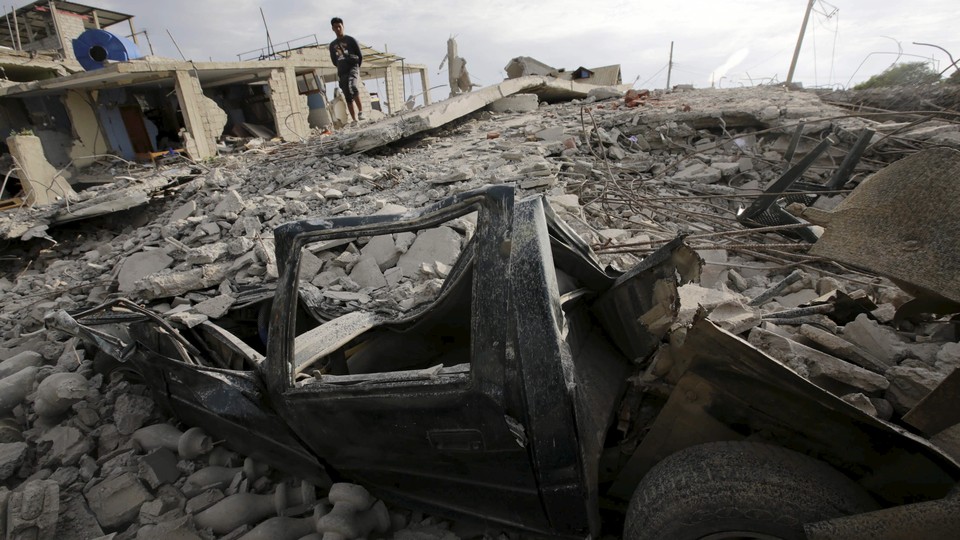 The death toll in the powerful earthquake that struck Ecuador has risen to at least 480 people, according to the country's government.
The 7.8-magnitude quake struck off Ecuador's Pacific coast Saturday night and was felt as far inland as Quito, the capital, about 100 miles away. As many as 2,500 people were injured and an unknown number became trapped under the rubble of collapsed buildings and homes. Emergency rescuers were finding survivors in the ruins as late as Monday night.
Rafael Correa, Ecuador's president, said Tuesday he believes the number of dead will rise, according to the BBC. "There are signs of life in the rubble, and that is being prioritized," he said.
Deaths have been reported in the cities of Manta, Portoviejo, and Guayaquil, Ecuador's most populous city. One of the worst-affected coastal towns was Pedernales, which officials described as "destroyed"; there, rescuers and guide dogs continue to search for survivors:
Correa said Tuesday it may cost billions of dollars to rebuild. Ecuador is located along the "Ring of Fire," the name given to a winding chain of volcanoes and trenches in the Pacific Ocean where seismic activity is common.