David Cameron Answers for the Panama Papers
In a robust debate, one member was thrown out of the House of Commons for calling the prime minister "dodgy Dave."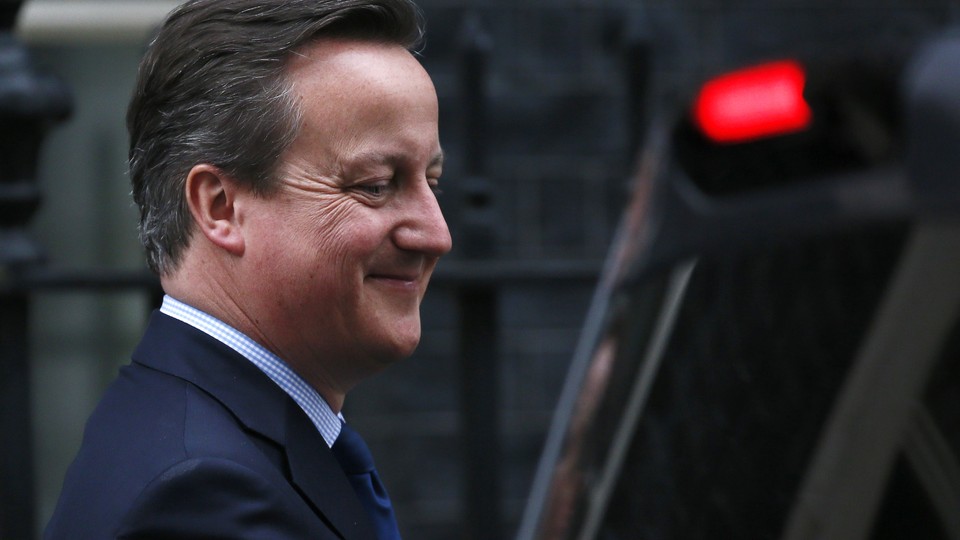 In the continued fallout after the release of the Panama Papers, British Prime Minister David Cameron faced a barrage of criticism Monday from the House of Commons over revelations that his late father set up an offshore trust that Cameron then benefitted from.
Cameron admitted earlier this weekend he botched his response to questions over his family's involvement in offshore companies, telling Conservative Party members, "I could have handled this better."
The appearance marked Cameron's first remarks to members of parliament about the Panama Papers, a massive leak of internal documents from a Panama-based law firm that revealed earlier this month the offshore business dealings of world leaders and politicians.
The Panama Papers showed that Cameron's father created an investment company offshore that did not pay British taxes. Cameron said he did financially benefit from selling his shares in his father's company in 2010, but said his involvement was within the law. He also said he was "angry about the way my father's memory was being traduced."
On Monday, Cameron proposed new measures that would go after British corporations that do not crack down on tax evasion through offshore accounts, making tax avoidance a criminal offense.
Cameron also announced funding for a new task force that will take "rapid action" in addressing tax evasion. He noted as well that starting in September, "law enforcement will be able to see exactly who really owns and controls every company" in British territories like the Cayman Islands, British Virgin Islands, Bermuda, Isle of Man, and Isle of Jersey, which have traditionally been tax havens. "We want everyone with a stake in fighting corruption, from law enforcement, civil society, to the media, to be able to use this data and help us root out and deter wrongdoing," Cameron said.
Cameron faced sharp criticism from members of the opposition Labour Party, including from its leader Jeremy Corbyn, who said the United Kingdom was at "the heart of the global tax avoidance industry" and that Cameron still had to answer further questions about his family's wealth.
"How can it be right that street cleaners, teaching assistants, and nurses work and pay their taxes, yet some at the top think the rules simply don't apply to them?" Corbyn said. He also argued that the new task force couldn't be trusted, seeing as the results will be reported to "members of a party funded by donors implicated in the Panama leaks."
The chamber devolved into yelling and jeering during much of Monday's debate, as can happen in the British parliament. Dennis Skinner, a Labour member, was thrown out of the House of Commons for the day for calling the prime minister "dodgy Dave" several times, which the speaker of the House of Commons deemed was "unparliamentary language."
Several top British government officials have agreed to release their tax returns after Cameron released his own returns for the last six years after the Panama Papers news broke. Cameron said he wants the U.K. to "lead the international agenda on tax evasion," and that their efforts will now go even beyond some states in the United States.