Same-Sex Marriage Denied in China
A judge ruled against a gay couple's marriage petition.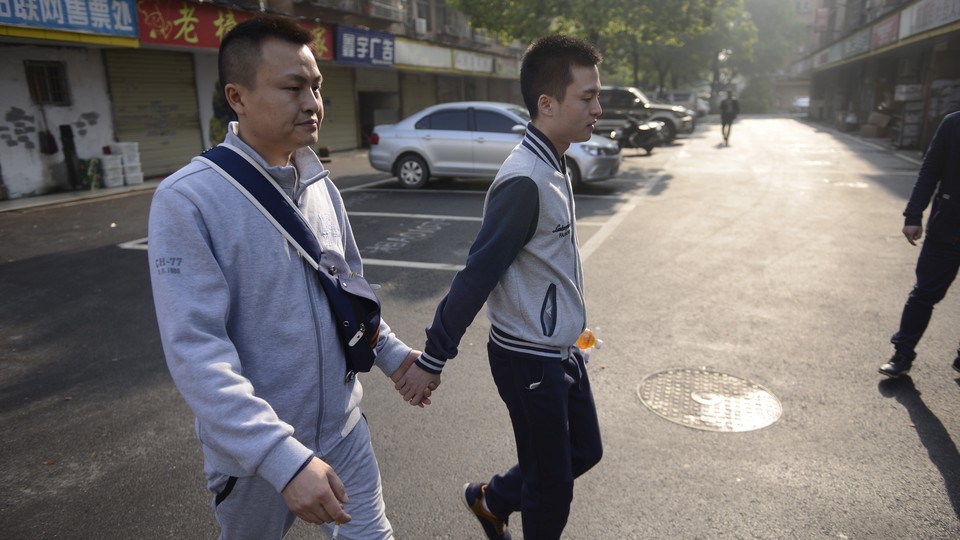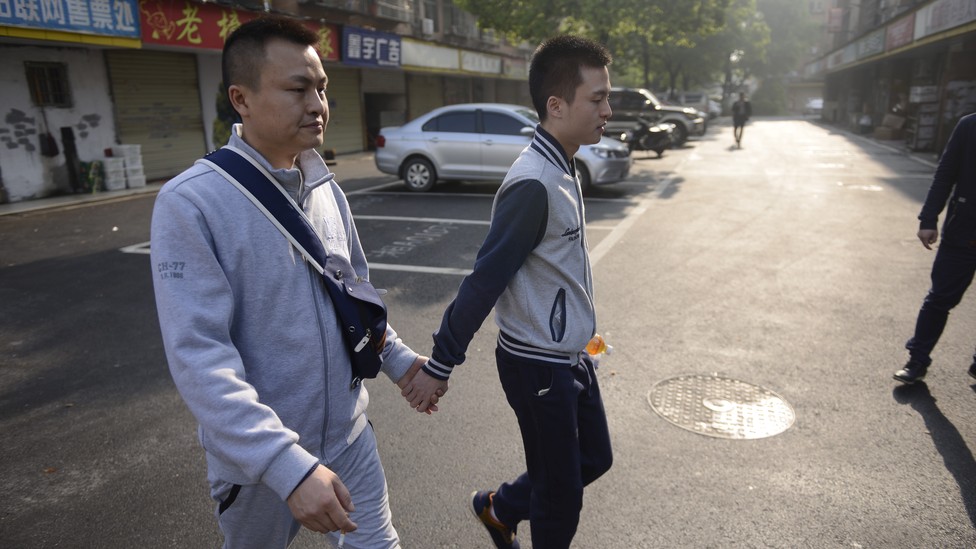 A judge in China ruled Wednesday that same-sex couples cannot marry—the first time a Chinese court has addressed gay marriage. Sun Wenlin and Hu Mingliang were denied a petition to marry last June by the civil affairs bureau in Changsha, Hunan Province. They filed a suit against the authorities, but the judge in the district court rejected their appeal on Wednesday.
In his ruling, the judge said the law permits only "men and women" to wed. The couple, however, argued Chinese law does not include an actual ban—and said they would appeal. In an interview with The New York Times, Sun said, "The fact that marriage between a man and a woman is legal does not suggest that marriage between two men is illegal."
He continued, "This is illogical. I asked them to name one article that explicitly bans marriage between two men, but they never answered my question directly."
The Times reports many Chinese spoke out in defense of the gay couple, both outside the courtroom and on social media.
Homosexuality was decriminalized in China only in 1997, but it was listed as a mental illness until 2001. According to a Pew Research Center poll from 2013, 57 percent of Chinese people said society should not accept homosexuality.
No Asian country allows same-sex marriage. Last November, Tokyo issued its first same-sex union certificate to a lesbian couple. But while a small number of cities and municipalities have begun issuing marriage certificates to same-sex couples, gay marriage is not legal in Japan.
More than 20 countries now allow same-sex marriage, mostly in Europe, but also the United States, New Zealand, and Brazil, among others.
The Chinese couple's lawyer expressed some hope for gay rights in China following what he said was a disappointing ruling. Speaking to CNN, the lawyer, Shi Fulong, said, "The gay rights movement has gone from being underground to being in the open thanks to an increasingly tolerant public. Things will be better as society becomes more open."