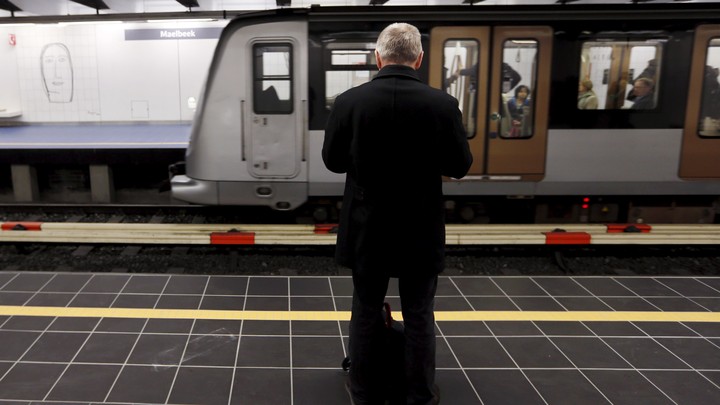 The Brussels metro station where an Islamic State suicide bomber killed 16 people and wounded dozens last month has reopened.
The city's public transport agency, the STIB-MIVB, announced Monday that train service will resume at Maelbeek station. The agency also said operating hours, cut short after the attack, will be extended. Wire photos showed heavily armed soldiers patrolling Maelbeek Monday.
A memorial wall has been installed at the station, allowing people to write messages:
"I got out alive, R.I.P those who didn't," one message reads. "Never surrender," another says.
Thirty-two people were killed and more than 300 were wounded in the March 22 terrorist attacks at Maelbeek station and the Brussels airport, where two other suicide bombers killed 16 people on the same day. Zaventem airport partially reopened earlier this month.
Brussels police have spent the last month searching for the attackers' accomplices. Belgium's Justice Minister Koen Geens on Monday asked European Union governments to help Belgian authorities collect data from social media in their investigation, the AP reported. Koen said "terrorists are using Viber, WhatsApp, Twitter, Skype or Facebook to communicate with each other," and claimed social-media companies' willingness to work with police has been "far from optimal."
We want to hear what you think about this article. Submit a letter to the editor or write to letters@theatlantic.com.