Brussels Attack: Exit, Belgian Transport Minister
Jacqueline Galant is the first minister to resign after the March 22 attacks that killed 32 people.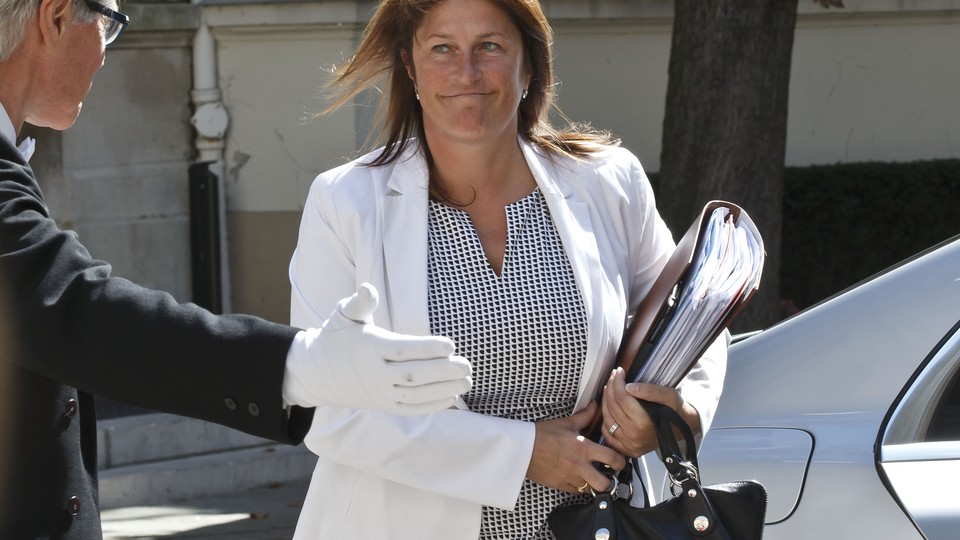 Jacqueline Galant is alleged to have ignored repeated warnings over security flaws at Zaventem airport, one of two sites that were struck by ISIS militants.
The Wall Street Journal provides the background:
Those concerns were underscored by the resignation earlier this week of the senior civil servant in Ms. Galant's ministry, Laurent Ledoux. In comments to Belgian media, Mr. Ledoux harshly criticized Ms. Galant's working methods and claimed that she ignored calls for extra funding for security monitoring at the airport.

At a hearing in the Belgian Parliament on Thursday, Ms. Galant was also criticized by lawmakers for her failure to prevent a walkout by air-traffic controllers. That walkout, triggered by a pension dispute, led to severe disruptions at Brussels Airport on Tuesday and Wednesday, just over a week after the hub reopened.
In the immediate aftermath of the Brussels attacks, Interior Minister Jan Jambon and Justice Minister Koen Geens both offered to resign, but Belgian Prime Minister Charles Michel declined their offers—something he did not do on Friday with Galant. Belgian authorities have arrested several people in connection with the attacks, including the so-called "man in the hat" who was seen at the airport, but the ISIS operation in the heart of Europe has raised questions not only about the group's ability to strike at apparent ease in Europe (it struck in Paris last November), but also to the extent to which homegrown terrorism is a problem in Belgium.