Big Ben to Go Silent
Britain's famous clock will not chime for several months as it undergoes much-needed repairs.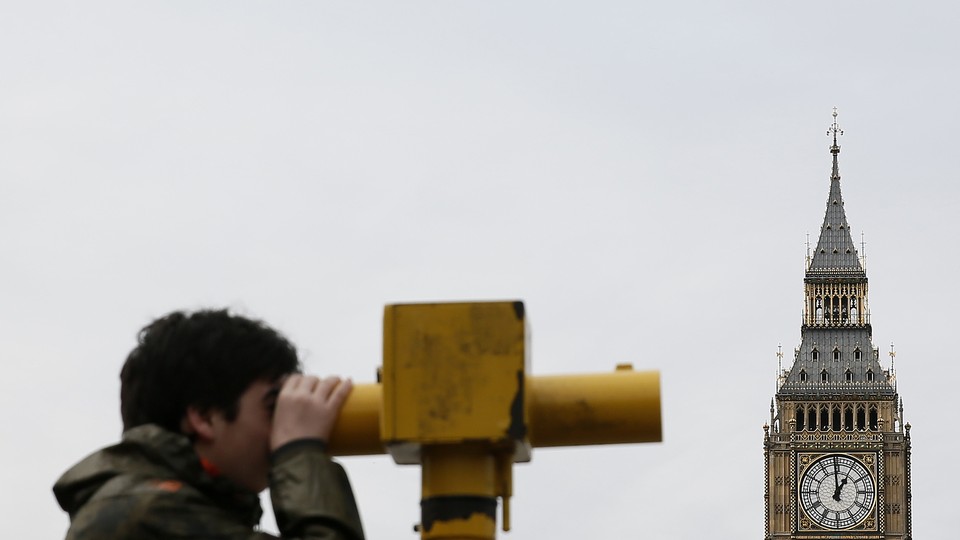 Britain's famous Big Ben clock tower will go silent for several months starting as early as next year as it undergoes some much-need repairs. Such a long hiatus is rare since the clock first rang across Westminster in 1859.
The British House of Commons said Tuesday the clock and bell would shut down while the entire Elizabeth Tower––where Big Ben is housed––undergoes three years of renovations. The United Kingdom Parliament's website has a lengthy Q&A, where it outlines what will be fixed on the clock, tower, and bell.
We are undertaking key internal and external conservation and refurbishment works, including waterproofing and addressing severe condensation problems as well as modernising the building to improve standards in safety, access and visitor and workspace facilities. The project includes:

Work to prevent the clock mechanism from failing, as it is currently in a chronic state.
Addressing urgent problems caused by decay to the fabric of the building, both internally and externally.
Health & safety and fire safety improvements, including installation of a lift.
Enhanced energy efficiency through modern lighting of the tower face and other measures.

Overall the project's aim is to repair and conserve the Tower, upgrade facilities as necessary and to ensure its integrity for future generations.
After a fire destroyed the Palace of Westminster in the 1830s, the Houses of Parliament decided that renovations to the buildings should include a new clock tower. Architect and designer Augustus Pugin drew the plans for the tower, and it was completed in 1859 and stood 315 feet tall.
These days, the clock requires continuous repair. Its last significant renovation was in 1985, when along with a good cleaning the green-and-gold clock face was painted black and gold. During the latest renovation, workers will return the clock face to its original Victorian color scheme. The work will begin in 2017 and will last three years, though the bell will only be down for a few months of that time. The bell last took a break from chiming in 2007, for six weeks of repairs, and in 1976, for nine months.