The Afghanistan Bombing's Rising Body Count
The death toll from the suicide car bombing in the country's capital rises to 64.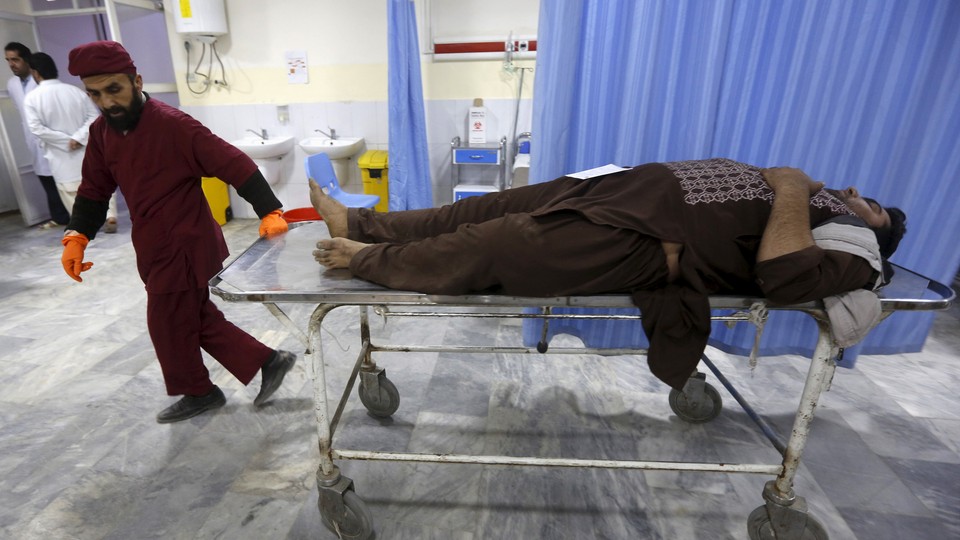 The death toll from a suicide car bombing near the Afghan Defense Ministry rose to 64 on Wednesday, the Associated Press reported. The Taliban claimed credit for Tuesday's attack in the country's capital, Kabul, that initially was said to have killed 28.
The attackers targeted an agency that provides protection for high-ranking government officials, similar to the U.S. Secret Service. A suicide bomber detonated an explosives-laden truck outside the compound, and a pair of gunmen entered the compound in the aftermath before being killed in a battle with military forces
More than 300 people were wounded in the attack, which came just a week after the Taliban announced it would launch its spring offensive. That attackers were able to pull off the bombing so near the Defense Ministry, a government arm responsible for protecting government officials, shows just how vulnerable to attack Afghan leaders remain less than two years after most U.S. and NATO troops withdrew from the country.