'Do Not Come': Europe's Message to Illegal Economic Migrants
The plea from Donald Tusk, the European Council's president, comes as Europe is struggling with the influx of more than 1 million people from Syria and other parts of the world.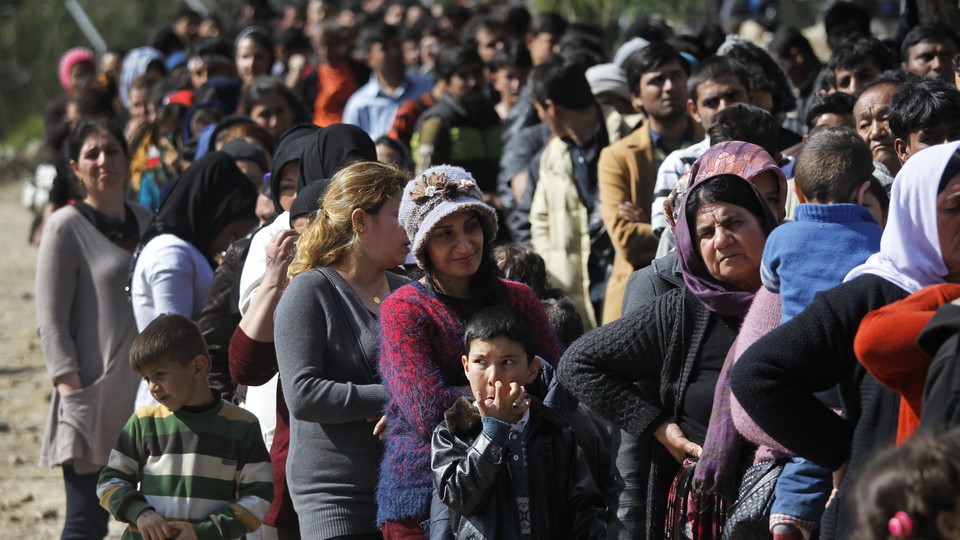 Europe is asking illegal economic migrants to stay away.
"I want to appeal to all potential illegal economic migrants, wherever you are from: Do not come to Europe," Donald Tusk, the European Council's president, said in Athens, the Greek capital. "Do not risk your lives and your money. It is all for nothing. Greece, or any other European country, will no longer be a transit country."
More than 1 million refugees and migrants have entered Europe since the beginning of 2015. This year alone, some 124,000 people have taken the Mediterranean route to Greece. Of these, more than 55,000 are Syrians fleeing the five-year-long civil war in their country; more than 31,000 Afghan, more than 20,000 are Iraqis.
The Financial Times notes Tusk's remarks are unlikely to affect those fleeing the war zones in Syria and Iraq, but they are likely to affect Afghans and others, whom the European view as not being in imminent danger if they return home.
Under the Geneva Conventions, countries cannot turn away asylum-seekers, but economic migrants—even if they are fleeing a restive country such as Afghanistan—enjoy no such protection. (For a difference between the terms, go here.)
Tusk's comments in Greece on Thursday were made in advance of his trip to Turkey. The EU is trying to persuade them to stem the flow of migrants to the west. But both countries are struggling with the numbers of people fleeing the civil war in Syria and unrest elsewhere. Of the 4.8 million registered Syrian refugees, 2.7 million are in Turkey. Greece is coping with another problem. Some 25,000 migrants are stranded in the country because individual EU member states have passed restrictions on their entry. Additionally, some 2,000 people are entering the country each day.
"We ask that unilateral actions stop in Europe," Alexis Tsipras, the Greek prime minister, said in comments with Tusk, who supports that view.
Those unilateral actions include daily quotas on how many people are permitted to enter. Austria, for instance, allows 80 people to enter each day. Balkan countries have imposed similar measures. Germany, which is the top destination for many of the migrants, has refused to impose such a quota, though the individual restrictions make Chancellor Angela Merkel's desire for a unified policy toward refugees and migrants appear increasingly unlikely.
Tusk's visit to Greece and Turkey are an attempt to forge some sort of consensus before an EU summit on the migrants on Monday. Reuters, citing unnamed EU officials, reported European governments want Turkey to reduce the number of migrants arriving in Greece to fewer than 1,000 a day. In exchange, they would take some Syrian refugees directly from Turkey, Reuters reported.
"If there were to be a target figure, it would be zero," one EU official told Reuters, noting 1,000 people a day would mean more than 350,000 people would arrive each year in Greece—a number that is seen as unsustainable not only for Greece, but for the rest of Europe.