American Strikes Against al-Shabaab
U.S. airstrikes in Somalia have killed about 150 fighters of the Islamist militant group.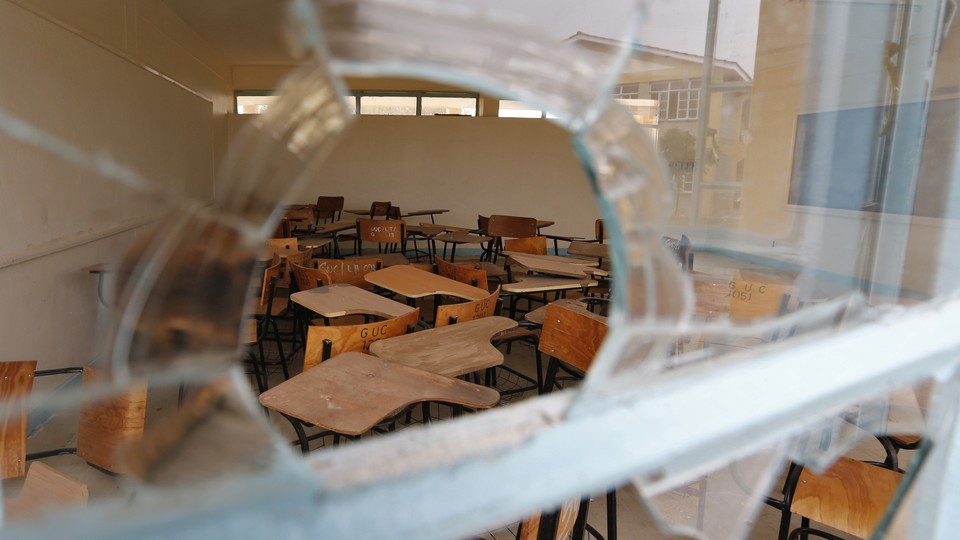 The United States has launched airstrikes against a training facility in Somalia operated by the Islamist militant group al-Shabaab, killing about 150 fighters, the Pentagon said Monday.
American warplanes struck the camp on Saturday and targeted fighters that officials said posed an "imminent threat" to U.S. forces and the African Union Mission to Somalia, a peacekeeping coalition operated by the African Union, said Pentagon Press Secretary Peter Cook in a statement.
The strikes centered on a facility in Rasa, about 120 miles north of the capital city of Mogadishu, as fighters completed "training for a large-scale attack" on the American and African forces in the region, The New York Times reported:
They were bombed during what United States officials said they believed was a graduation ceremony, and the warplanes dropped a number of precision-guided bombs and missiles on them. "They were standing outdoors in formation," one official said.
The Pentagon did not say exactly how officials knew of Al-Shabaab's activities at the training camp.
Al-Shabaab emerged in Somalia in late 2006, seeking to overthrow the country's government and establish a caliphate governed by its strict version Sharia law. The group, whose name means "the youth" in Arabic, is responsible for the 2013 attack at Kenya's Westgate Mall that killed 67 people and for the 2015 raid on Kenya's Garissa University College that left 150 dead.
Al-Shabaab is believed to have between 7,000 and 9,000 fighters, and is designated a terrorist organization by the governments of the U.S., the United Kingdom, Canada, and others. In 2012, the group pledged allegiance to the Islamic State, the Sunni militant group operating in Iraq and Syria.