Orbital View: Feelin' Blue
Editor's Note:
This article previously appeared in a different format as part of The Atlantic's Notes section, retired in 2021.
It looks awful chilly down in Argentina right now:
Here's Russian cosmonaut Oleg Artemyev's description of what we're looking at:
Santa Cruz River (Spanish: Rio Santa Cruz) is a river in the Argentine province of Santa Cruz [in the Patagonia region]. The Santa Cruz begins at the shore of the Viedma and Argentino Lakes.
Beautiful, but brrrr. President Obama and his family spent some time in Patagonia this week—although they didn't get quite as far south as the Santa Cruz River, spending a day in Bariloche: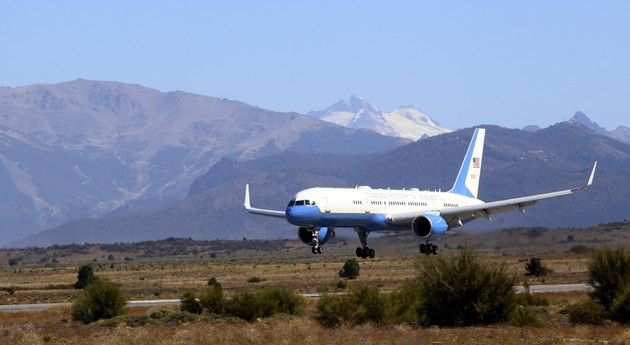 (See all Orbital Views here)