A Vote on New Zealand's Flag Identity Crisis
After two years, $17 million, and more than 10,000 design submissions, voters kept the old flag.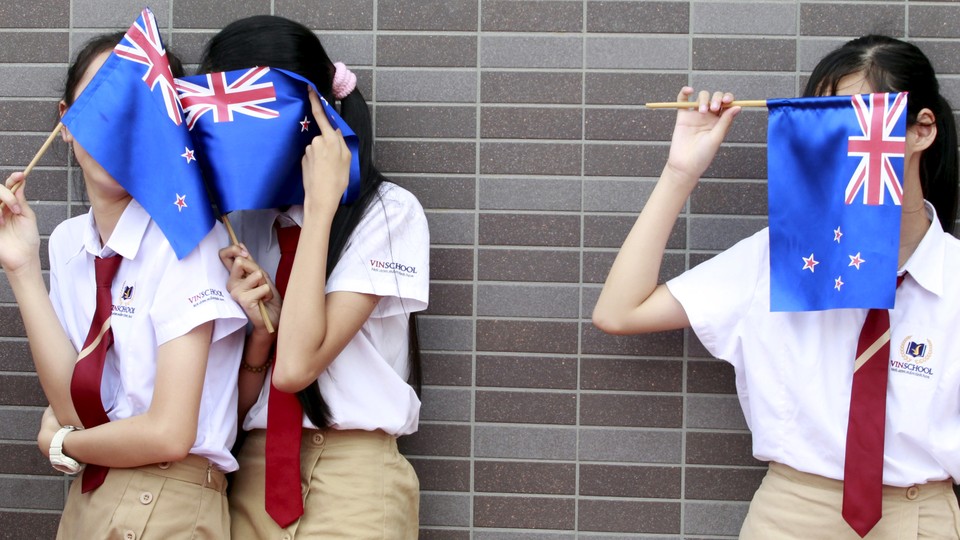 New Zealand's search for a new flag design took two years, $17 million, and 10,000 options. The idea was to replace the colonial-era flag—the Southern Cross and the Union Jack on a blue background—with something uniquely Kiwi.
After all that work, New Zealand put it to the people. And on Wednesday night, 56 percent (versus 43 percent) of the public voted for the status quo.
New Zealand has voted to retain our current flag. I encourage all NZers to use it, embrace it and, more importantly, be proud of it.

— John Key (@johnkeypm) March 24, 2016
From the reaction, the result was not so much adoration or nostalgia for the old, but a distaste for the new design. That flag, designed by Kyle Lockwood, an architectural technologist, and selected in a referendum, was a mix of old and new.
Some people liked the new design.
"Get rid of the Union Jack and let's get a Silver Fern up there," Bill Ralston, a former broadcaster, told the New Zealand Herald.
Another reason many wanted a new flag was its striking resemblance to the flag of trans-Tasman rival Australia.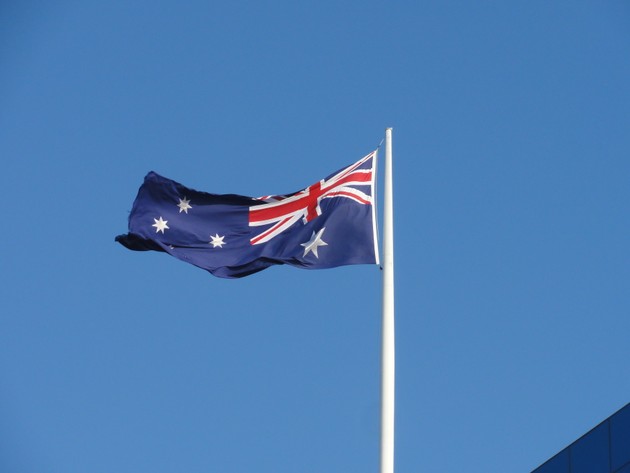 But the new design was still not enough. In a column in New Zealand Herald, Francis Lui, a feng shui master, said the new flag had a design heavy on yin, "which wasn't good, and black on top was a bad omen."
Paul Moon, a professor of history at Auckland University of Technology, told The Guardian the whole process had been "insipid and unimaginative. And to make matters worse, for all the talk of inclusivity, serious Indigenous input was largely whitewashed. What we were left with was culturally monochromatic and aesthetically neutered design to go up against the incumbent."
John Key, New Zealand's prime minister, had pushed for a new design. He'd said the old flag represented the colonial era of the country's past.
"Naturally, I'm a little bit disappointed," Key said at a news conference after the vote.
The design process had seen thousands of submissions, from a kiwi bird with green lasers shooting from its eyes to one with the Union Jack stamped on its backside. Last year, 12 judges picked five finalists. In December, voters chose one of Lockwood's designs to run against the current flag.
"I do think it is time we put a symbol on the flagpole that speaks more of the country we are, rather than where we've come from," Bob Parker, the former Christchurch mayor, told the New Zealand Herald. "But it's fine. That's democracy."