Libya, ISIS, and the Flow of Foreign Fighters
A new UN Security Council report says the Islamic State is attracting outsiders to fight in the failed state, where the group claims it is preventing international intervention.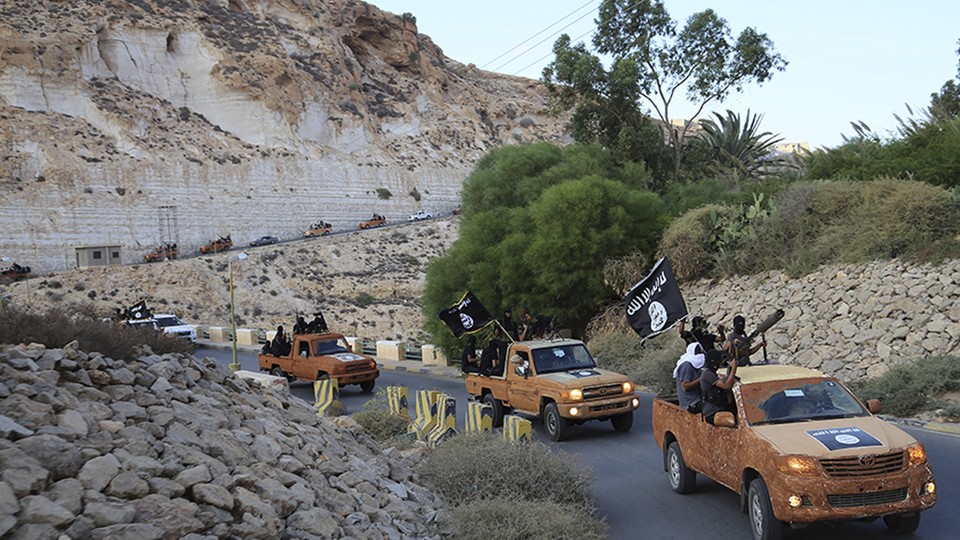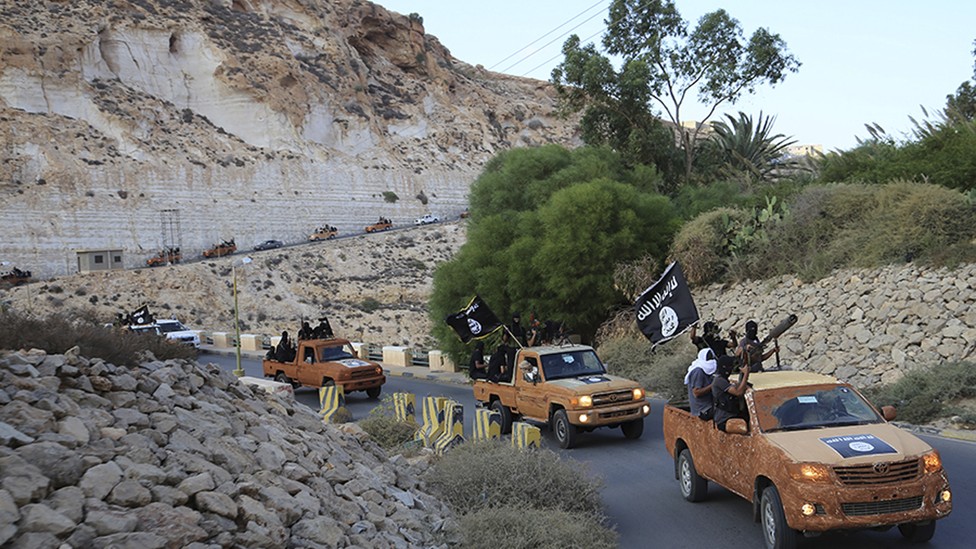 The UN Security Council is worried about Libya—and rightly so. As we noted in February, the country has seen a doubling of Islamic State forces in recent months, and ISIS has expanded its control of territory, including Sirte, the home city of deposed leader Muammar al-Qaddafi.
In a UN-issued report this week, the Security Council noted the Islamic State's growing capacity, which has been buttressed by a flow of foreign fighters from places like Sudan, Tunisia, and Turkey. The development hasn't gone unnoticed by the United States, which last month killed dozens of ISIS fighters (and two Serbian hostages) in airstrikes on a training camp.
Ironically, the Libyan branch of ISIS, which grew largely from local militias in the failed state, is now promoting itself as the most credible defenders of Libya from outside forces, even as it absorbs fighters from abroad.
"ISIL has been spreading a nationalistic narrative," the UN report noted,
"portraying itself as the most important bulwark against foreign intervention."
In the vacuum left by the U.S.-led intervention, the United Nations and a host of countries have been pushing Libya's two governments and myriad competing militias to put aside their differences and help stabilize the country and its economy. Earlier this year, the head of Libya's national oil company estimated the country had lost nearly $70 billion in potential revenue from petroleum exports because of the fighting.
If there's a tiny, less dim note in the UN's findings, it's that while ISIS is certainly disrupting Libya's ability to export oil, the group has not yet been able to profit off of Libya's reserves.
"While ISIL does not currently generate direct revenue from the exploitation of oil in Libya, its attacks against oil installations seriously compromise the country's economic stability," the report added. "Libyans have increasingly fallen victim to the terrorist group's brutalities, culminating in several mass killings."