Killing ISIS's No. 2 Leader, Again
It had been at least seven months since the U.S. last announced the untimely demise of an Islamic State second-in-command.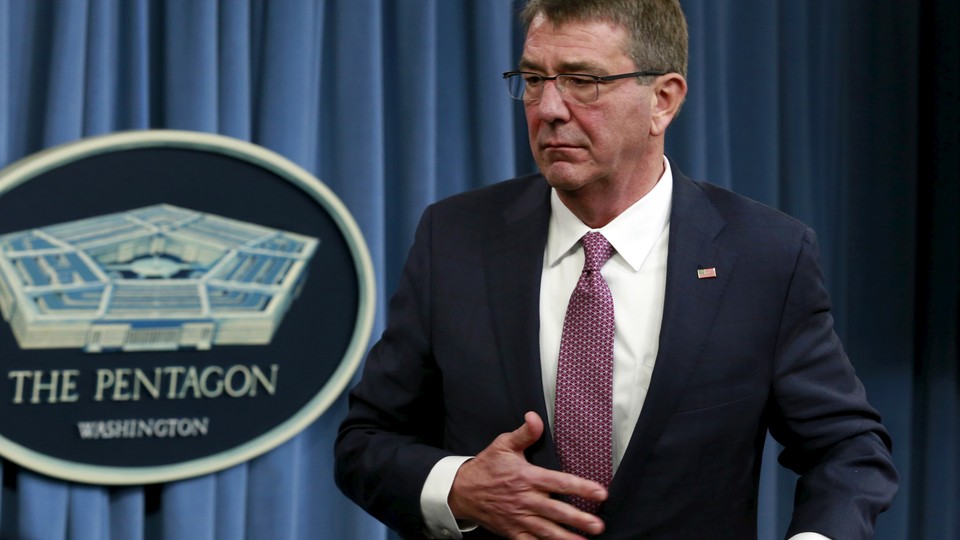 In August of last year, U.S. officials announced the death of Fadhil Ahmad al-Hayali, the No. 2 to Islamic State leader Abu Bakr al-Baghdadi and something of a weapons and logistics manager for the terrorist group. It was the second time in less than a year the ISIS leader's top deputy met with an early demise.
On Friday, U.S. Defense Secretary Ash Carter added Haji Imam, the Islamic State's finance chief who went by several names, to the growing list of seconds-in-command to die at the hands of American forces.
"Striking leadership is necessary," Carter said on Friday, "but as you know it's far from sufficient. As you know leaders can be replaced. These leaders have been around for a long time — they are senior and experienced and eliminating them is an important objective and result. They will be replaced and we will continue to go after their leadership."
This dynamic is in many ways a continuation of the U.S.'s decades-long battle against al-Qaeda. Consider this 2006 headline from The Onion: Eighty Percent Of Al-Qaeda No. 2s Now Dead.
But it also speaks to the surreal nature of the battle against ISIS. As my colleague Kathy Gilsinan noted in October last year, U.S. officials estimated that 20,000 Islamic State fighters had been killed since the American bombing campaign began, leaving the overall ranks of ISIS at 20,000 to 30,000 strong—the exact same number of fighters as when the the U.S. started its campaign. Explanations for this strange accounting ranged from early miscalculations to ISIS's strength at recruiting foreign fighters.
Carter's announcement caps off a week in which the Islamic State's capacity to strike two targets in Brussels and kill dozens of people was attributed to a desperate adaptation amid the group's weakening as well as a flexing of the group's tactical sophistication and the reach of its networks.
In a news conference with Belgian Prime Minister Charles Michel on Friday, U.S. Secretary of State John Kerry expounded on the former of these theories:
And the very reason that Daesh is resorting to actions outside of the Middle East is that its fantasy of a caliphate is collapsing before their eyes; its territory is shrinking every day; its leaders are being decimated; its revenue sources are dwindling; and its fighters are fleeing.
What Kerry didn't mention was that, for at least the third time in 18 months, ISIS would need a new No. 2.