Radovan Karadzic's Day of Reckoning
The International Criminal Tribunal for the former Yugoslavia found the man dubbed the Butcher of Bosnia guilty of war crimes.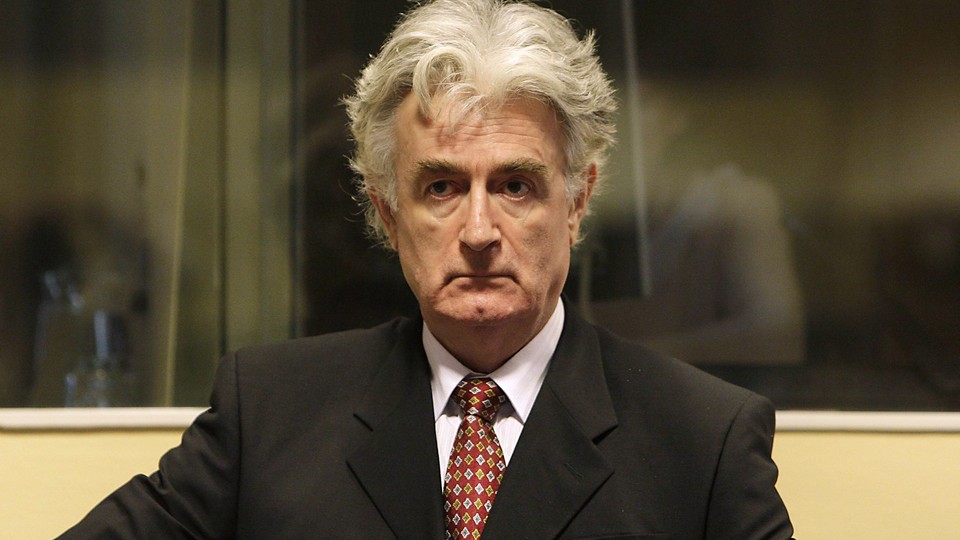 A UN-backed war-crimes tribunal has found Radovan Karadzic, the former Bosnian Serb leader, guilty of war crimes during the Bosnian war of the 1990s and sentenced him to 40 years in prison.
Karadzic, who as the Bosnian Serb leader also served as the supreme commander of its armed forces, was convicted of genocide in Srebrenica in 1995, as well as nine other charges, including his actions during the siege of Sarajevo, which left more than 10,000 people dead.
He was acquitted of one charge: that of genocide in other parts of Bosnia and Herzegovina in 1992. Karadzic, who was dubbed the "Butcher of Bosnia" for his actions, was captured in July 2008. The 40-year prison sentence will include the nearly eight years he has already spent in detention.
More than 100,000 people died in the conflict, which forced more than 2.2 million from the country. The war was Europe's worst since World War II.
Karadzic has maintained his innocence. He said Wednesday that he'd only worked to uphold the peace.
"My permanent fight to preserve the peace, prevent the war, and decrease the sufferings of everyone regardless of religion were an exemplary effort deserving respect rather than persecution," Karadzic said.
After the war, Karadzic, now 70, spent 11 years on the run. The former psychiatrist was arrested in 2008. He is the highest-ranking person to go on trial at the tribunal that was set up by the UN to try crimes related to the bloody breakup of Yugoslavia.
Slobodan Milosevic, the former Serbian president, died while in custody at the tribunal in 2005. Ratko Mladic, who commanded the Serb forces at Srebrenica, is awaiting sentencing at his trial.