Twitter's New ISIS Policy
The company says it has shut down 125,000 accounts primarily related to the terrorist group.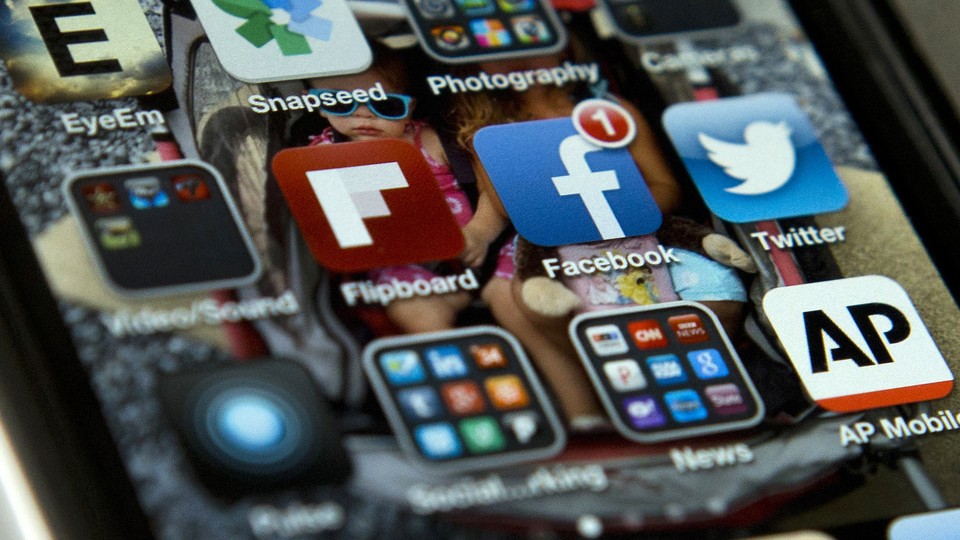 Twitter says that since the middle of last year it has suspended 125,000 accounts "for threatening or promoting terrorist acts, primarily related to ISIS."
Much has been written about ISIS's sophisticated social-media strategy. The group, as J.M. Berger reported in The Atlantic in June 2014, "doesn't just have strong, organic support online. It also employs social-media strategies that inflate and control its message." Indeed, a report from the Brookings Institution last year said at least 46,000 Twitter accounts were used by ISIS supporters.
That's apparently what Twitter is trying to stop amid calls from the Obama administration to Silicon Valley firms to crack down on the online activity of terrorist groups and their supporters. In a blog post Friday, the company said its actions went beyond the account suspensions.
We have increased the size of the teams that review reports, reducing our response time significantly. We also look into other accounts similar to those reported and leverage proprietary spam-fighting tools to surface other potentially violating accounts for review by our agents. We have already seen results, including an increase in account suspensions and this type of activity shifting off of Twitter.
Twitter added it works with law-enforcement agencies when appropriate and partners with groups that work to counter extremist content online. But it also acknowledged that regulating speech on Twitter wasn't easy (for a good explanation of the free-speech issues involved, go here). It said:
As an open platform for expression, we have always sought to strike a balance between the enforcement of our own Twitter Rules covering prohibited behaviors, the legitimate needs of law enforcement, and the ability of users to share their views freely – including views that some people may disagree with or find offensive. As many experts and other companies have noted, there is no 'magic algorithm' for identifying terrorist content on the internet, so global online platforms are forced to make challenging judgement calls based on very limited information and guidance.