Deadly Strikes Against Civilians in Syria
More than 20 people were killed Monday when missiles hit hospitals in the northern part of the country.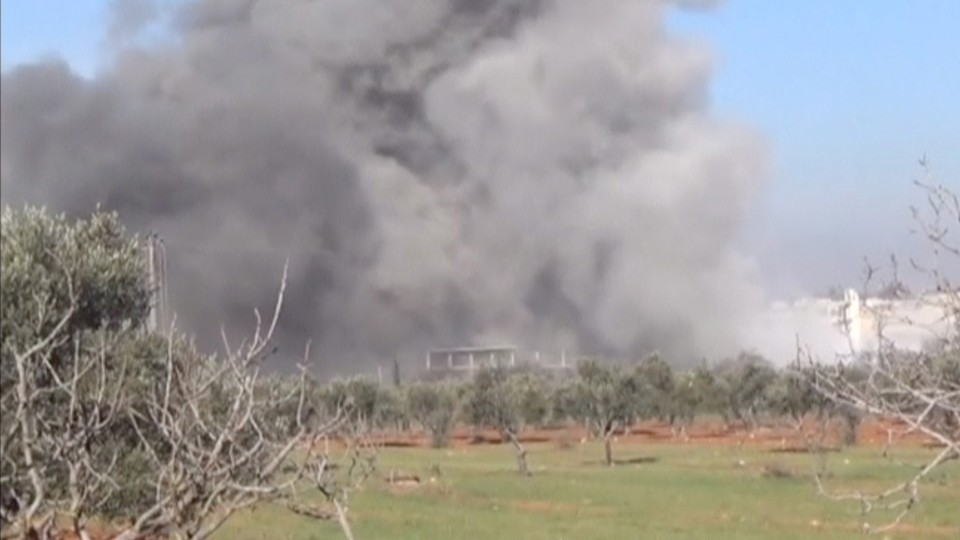 At least 23 people were killed and dozens injured when missiles hit three hospitals and a school in northern Syria Monday.
At least 14 people were killed in the town of Azaz when missiles struck a children's hospital and a school that was sheltering people fleeing the attack, Reuters reported, citing residents and medics. At least two children were killed when another refugee shelter was hit. Dozens of people were injured in both attacks.
At least seven people were killed when missiles struck a hospital in in Ma'arat Al Numan supported by Médecins Sans Frontières, the global medical charity said in a statement on its website. Patients and hospital staff were among the dead. Eight staff are missing and presumed dead.
MSF said four missile strikes destroyed the 30-bed hospital, which employed 54 people and had two operating rooms, an emergency room, and an outpatient department. The hospital treated several thousand people and performed about 140 operations each month, MSF said.
The origin of the missiles is not yet known. Azaz and Ma'arat Al Numan are located in a region that has seen intensified violence in recent months as Syrian troops and opposition groups fight for control over nearby Aleppo, the country's largest city. Russia has bolstered the Syrian government's offensive, launching airstrikes against rebels since September. This weekend, the Turkish military fired artillery shells at Kurdish fighters in northern Syria who are considered allies of the United States.
Major world powers announced late last week a "pause" in hostilities in Syria to allow for the delivery of aid to besieged Syrian cities. On the same day, Syrian President Bashar al-Assad vowed in an interview to eventually gain control of the entire country "without any hesitation."