Lord Lucan's Second Death
The missing peer—the fodder for tabloid headlines for four decades—was declared presumed dead, paving the way for his son to inherit the family's title.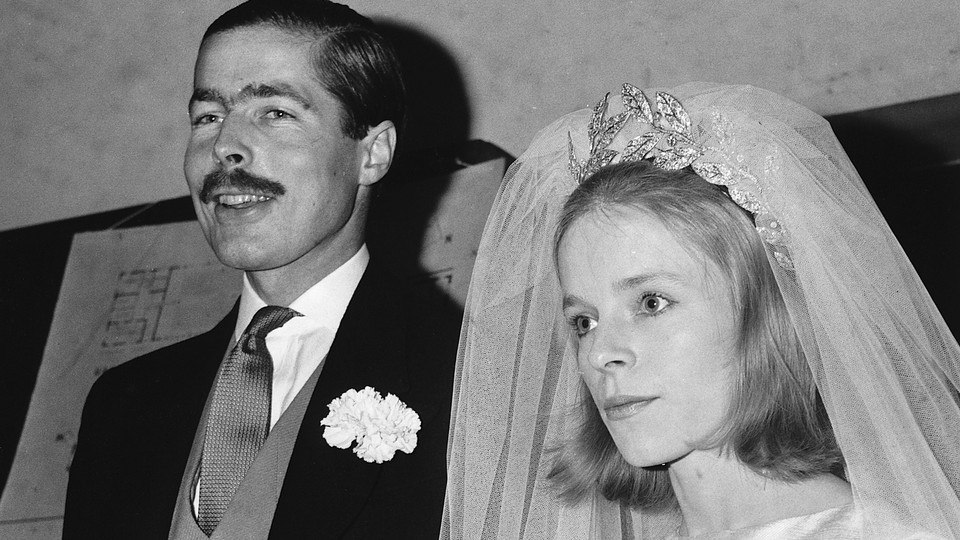 This much is known: The seventh earl of Lucan vanished in 1974 shortly after the body of the nanny to his three young children was found bludgeoned to death at his family home at 46 Lower Belgrave Street, in London's posh Belgravia neighborhood.
He and his wife, Veronica Duncan, had been estranged, and were in the midst of a bitter custody battle over their children. Lucan had moved out of the family home and was living nearby. According to news reports of the time, Duncan told a coroner's court that Lucan tried to strangle her on November 7, 1974, the same night the nanny, Sandra Rivett, was found in the basement of the home beaten to death with lead pipe. Duncan ran bleeding into a nearby pub and shouted: "Help me, help me. I have just escaped from a murderer. He's in my house. He's murdered the nanny."
Lucan's bloodstained car was found three days later near the English coast, and police began a years-long manhunt. He was never seen again—though in 1975 an inquest declared him to be Rivett's killer.
That's where the facts end and speculation begins: For four decades, rumors swirled about the fate of the man born Richard John Bingham, a playboy and peer whose penchant for powerboats, vodka martinis, and Aston Martins had captivated Britain's tabloids. He became the center of conspiracy theories, news articles, books, and documentaries, and was "spotted" as far afield as South Africa, India, South America, Australia, and France, as authorities continued their search for him in connection with Rivett's death. Until today.
On Wednesday, a High Court judge ruled that Lucan, who would be 82 if he were alive, is presumed to be dead, paving the way for a death certificate to be issued and for his only son, George Bingham, to inherit the family title. Lucan was previously declared dead in 1999, a move that allowed matters of inheritance to be settled, but his son argued that the previous declaration was insufficient for other purposes. Wednesday's declaration was made possible by a new British law, the Presumption of Death Act, which took effect in 2014.
"I am very happy with the judgment of the court in this matter," Bingham said Wednesday. "It has been a very long time coming."
The Guardian adds that the process was accelerated after Neil Berriman, Rivett's son, withdrew his objections to the death certificate. Berriman told the court he had seen a police document from 2002 that said officers believed Lucan was alive at that time. The judge ruled Lucan was presumed dead, saying she was satisfied he hadn't been known to be alive after that year.
Berriman had been adopted shortly after his mother's death and learned of her only as an adult. In a prepared statement, he said: "I feel that Mr. Bingham and myself have a great deal in common. I would sooner try and work with the family rather than against them."
Bingham thanked Berriman's efforts to "secure justice for his mother and our beloved family nanny."
The two men have reportedly become close over the past few years as they sought answers to questions about their shared pasts.
Bingham said Wednesday's decision is a "nice moment to say farewell to a very dark past and move on. My own personal view is that he [Lucan] has definitely been dead since [1974]."
"In the circumstances, I would think it possible that he saw his life at an end, regardless of guilt or otherwise; being dragged through the courts and the media would have destroyed his personal life, his career and the chances of getting the custody of his children back," he said. "And that may well have pushed a man to end his own life, but I have no idea."
Berriman said he believes Lucan escaped on the night of the murder, but died sometime in the past 15 years.
"Maybe the police know more than they let on. But at the end we have to get to the truth and justice for Sandra—a horrible death, a young woman beaten, my mother," he said. "There is no getting away from the fact that, whatever happened that night, Lord Lucan is guilty of something in my eyes."