Iran's Response to a Freeze on Oil Production
Russia, Saudi Arabia, and others are hoping to limit production levels and restore prices. The Islamic Republic is having none of it.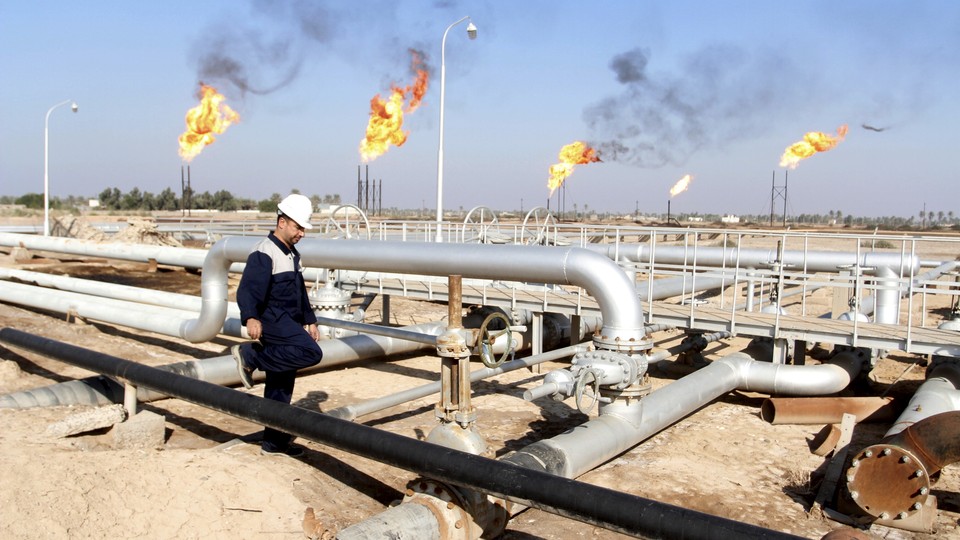 Over the past year and a half, oil prices have dropped nearly 70 percent amid a supply glut. Global markets are distressed and the economies of oil-exporting countries are shrinking. The impact of cheap oil is so profound that a generation of younger Saudis may have to work for a living.
On Tuesday, a quartet of major oil producers—Russia, Saudi Arabia, Venezuela, and Qatar—proposed an agreement to limit the global supply by reining in production. The announcement is significant because it's the first time in more than a decade that members of OPEC, the oil-producers' cartel—Saudi Arabia, Venezuela, and Qatar—and a major non-member—Russia—agreed to curb production. The only catch: Other major oil-exporting states have to agree.
The plan had early skeptics, including those who believe the parties involved would cheat on the deal anyway. But just hours after the proposal made headlines, Mehdi Asali, the OPEC envoy for Iran, which possesses the fourth-largest proven oil reserves, dismissed the plan as "illogical."
"[W]hen Iran was under sanctions, some countries raised their output and they caused the drop in oil prices," he told a local paper. "How can they expect Iran to co-operate now and pay the price?"
Wide-reaching international sanctions were enacted against Iran in 2012 in response to its nuclear ambitions. The country's capacity to export oil in recent years was severely limited, which in turn, crippled its economy.
---
Iran's Oil Production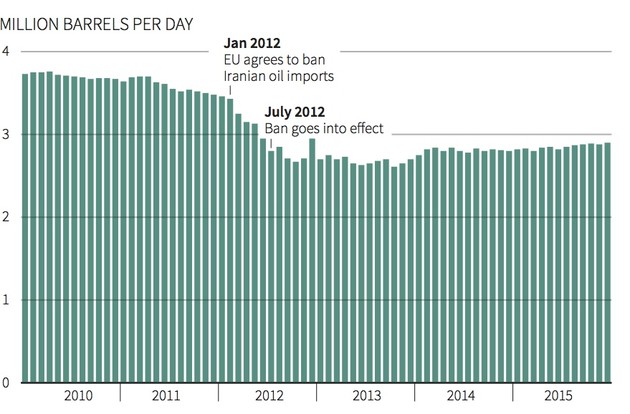 ---
With sanctions relief from last year's nuclear deal having gone into effect last month, the Islamic Republic is now seeking to return to its pre-2012 production levels.  
As Reuters noted, Iranian Oil Minister Bijan Zanganeh was absent from meetings that produced the proposal and is now being courted in Tehran by his counterparts from the quartet. On Wednesday, Zanganeh said Iran would welcome a production freeze, but would not commit to curbing his country's output.
It is unclear what impact a production cut would have. Indeed, even the plan announced the quarter would curb production to levels of oil produced in January. But for months now, it has been evident that the market is oversupplied with oil—part of the reason for the oil-price plunge. As recently as 2008, the price of oil was $147 per barrel. It is now hovering at around $30.
Meanwhile, Iran's neighbor Iraq also appears to be a potential holdout in the agreement. Those who wish to see a production freeze may be in for a crude awakening.