A Hospital Bombed in Yemen
At least four people were killed and 10 injured after a strike on a Médecins Sans Frontières-supported facility in Yemen.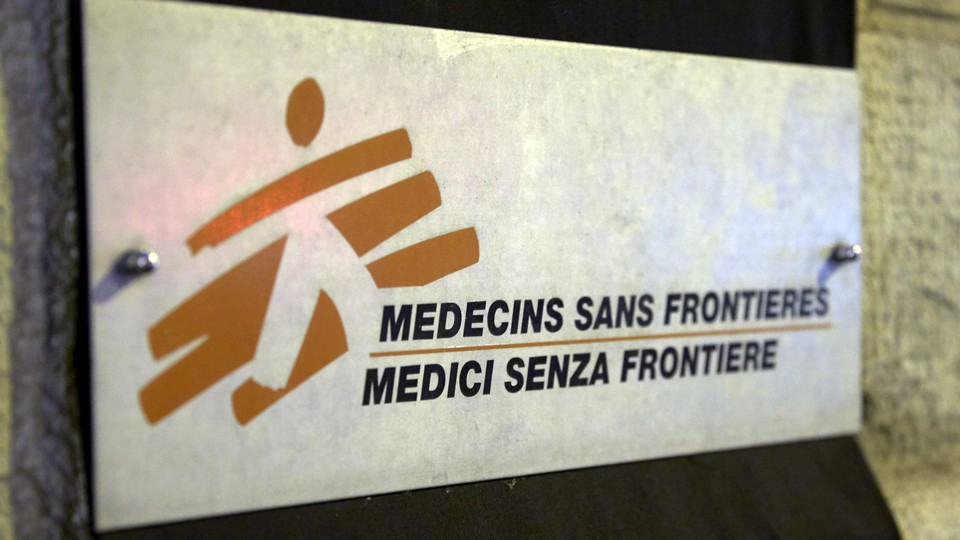 At least four people have been killed and 10 others injured after a strike on a Médecins Sans Frontières-supported hospital in Yemen, the medical-aid group said Sunday.
At around 9:20 a.m. local time, a "projectile" struck the Shiara Hospital in the Razeh district of northern Yemen, said the group, which is also known as Doctors Without Borders, in a statement on its website. At least one more projectile fell near the hospital.
The strike led several buildings inside the medical facility to collapse. Three of the injured are staff of MSF, which has been working at the hospital since last November. Two are in critical condition, the group said.
MSF could not confirm the origin of the attack, but said planes were seen flying over the hospital at the time. All staff and patients have been evacuated, some to Al Goumoury hospital, which is also supported by MSF, in Saada.
Northern Yemen has seen months of heavy bombardment by airstrikes. A coalition of nine Arab states, led by Saudi Arabia, has been bombing Iranian-allied Houthi rebels in the country on behalf of the Yemeni government since last spring. The strikes have killed hundreds of people and destroyed buildings and homes, leading to food and medicine shortages.
Raquel Ayora, MSF's director of operations, said that "all warring parties, including the Saudi-led coalition, are regularly informed of the GPS coordinates of the medical sites where MSF works."
"There is no way that anyone with the capacity to carry out an airstrike or launch a rocket would not have known that the Shiara Hospital was a functioning health facility providing critical services and supported by MSF," she said.
The hospital in Razeh is the third hospital supported or run by MSF to be struck in the last three months. Last October, the United States bombed a hospital in Kunduz, Afghanistan, killing 30 people. MSF officials said the U.S. and allied forces were given the GPS coordinates of the medical facility; the U.S. said the hospital was "mistakenly hit." Days later, Saudi-coalition airstrikes destroyed a small hospital in the Haydan district in Saada in Yemen.