What We're Following This Afternoon
Editor's Note:
This article previously appeared in a different format as part of The Atlantic's Notes section, retired in 2021.
The day after the blizzard: Major cities are slowly coming back to life after the massive snowstorm. Update from C.B.: Alan has a new gallery up, including this window view from Capitol Hill: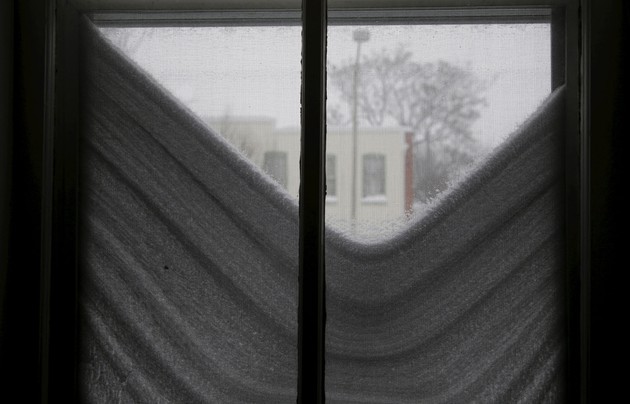 The search for escaped inmates: Police are still looking for three men who escaped from a maximum-security jail in Southern California three days ago. According to The Los Angeles Times, the men—who were being held for murder, kidnapping, torture, and other violent offenses—escaped through a hole in the wall of their cell, cut through steel bars, and rappelled down the walls of the facility using bedsheets on Friday.
The threat of the Zika virus: World Health Organization says that the mosquito-borne virus is likely to spread to all countries in the Americas except for Chile and Canada. The virus recently has been linked to brain damage in thousands of babies in Brazil. An explainer from Julie on the dangerous virus here.
The stage is set: The Carolina Panthers and the Denver Broncos will face off in Super Bowl 50. Coldplay will still perform at halftime. Spencer wrote about the musical pick last month.
News from this morning here.