Syrian Peace Talks, Now Featuring a Reluctant Oppostion
After boycotting the opening in Geneva, an anti-Assad coalition has now decided to attend the meetings and focus on humanitarian issues.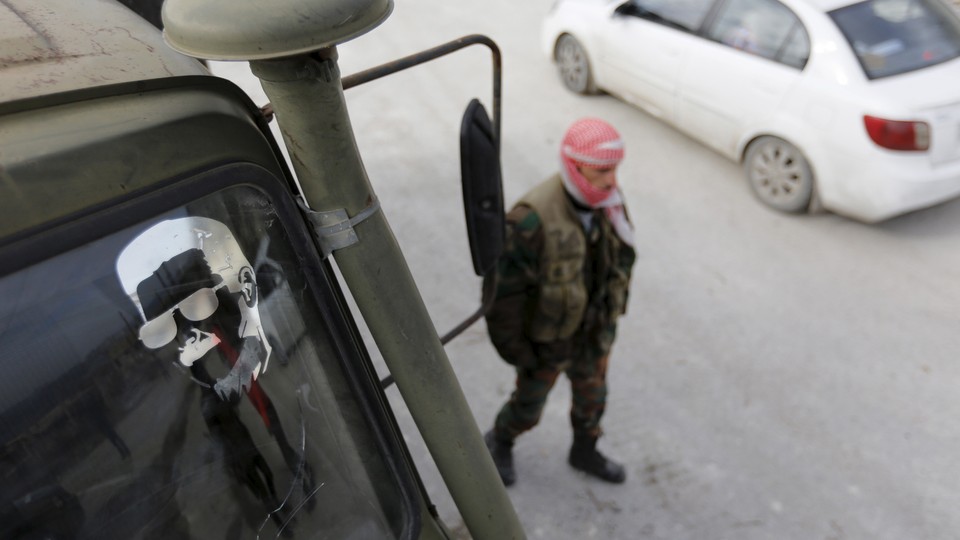 Updated on January 29 at 4:22 p.m.
The United Nations-led Syrian peace talks have begun in Geneva despite some initial confusion over who would actually be attending. The "proximity talks," the first movement toward negotiations in two years, will involve the Syrian government and opposition groups meeting separately with the UN envoy Staffan de Mistura.
The High Negotiations Committee (HNC), the anti-Assad coalition created in Saudi Arabia last month, had demanded various goodwill gestures, including an end to airstrikes and blockades, to ensure their attendance. On Thursday, the HNC said those demands have not been met and, as Reuters reported, the committee claimed it would "certainly" not be present at the talks.
"We can't sit down and negotiate when our people need milk. We need to stop the sieges. We need to stop the starvation of our people," one committee member told the BBC.
Yet on Friday, as the talks started without them, the group reversed course and said it would attend and focus on humanitarian issues before entering political negotiations.
Another factor complicating the peace talks are the recent gains made by the Syrian government forces with Russia's help. Russian airstrikes have allowed significant advancement for Assad's forces in the past few months, leaving the government with less incentive to negotiate. And on the opposition side this means rebels are more concerned with what's going on at ground level than what the outcome of a negotiation might be.
These talks are the latest diplomatic effort to bring an end, or at least some respite, to a five-year-long civil war that has killed more than 250,000 and forced more than half of all Syrians from their homes.
The talks were initially set to begin on Monday, but were delayed until the end of the week after it remained unclear who would represent the opposition. In a video addressed to the Syrian people on Thursday, de Mistura asked citizens to urge all parties to come to the table.
"You have seen enough conferences, two of them already taken place," he said. "This one cannot fail."
On Friday, U.S. Secretary of State John Kerry praised the HNC for changing its mind and stressed that humanitarian access to "besieged areas of Syria" must be restored.