Ten U.S. Sailors, Two Navy Boats, and Iran
Iran says it will "promptly" return a group of U.S. sailors who reportedly drifted into Iranian waters Tuesday.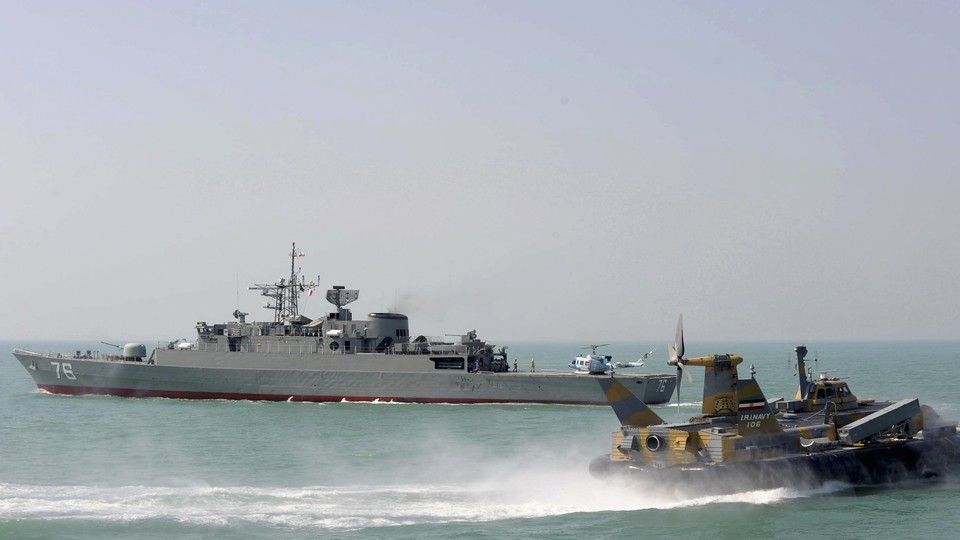 The Iranian military detained 10 U.S. sailors on two small Navy vessels in the Persian Gulf that reportedly crossed into Iranian-controlled waters, the Pentagon said Tuesday.
Details remain unclear, but NBC News reports that the territorial crossing was unintentional:
The officials said it's unclear whether the 10 American sailors aboard two small riverine vessels had strayed into Iranian territorial waters before they were captured.

The sailors were on a training mission around noon ET when one of the boats experienced mechanical failure and drifted into Iranian-claimed waters, officials added. Iran's coast guard took them into custody, although the crew has been described as being safe.
Iranian officials told the U.S. that the sailors "will promptly be allowed to continue their journey," according to the BBC.
The sailors are reportedly being held on Farsi Island in the Persian Gulf by Iran's Revolutionary Guard Corps, a branch of the Iranian military closely tied to the country's hardline faction.
Iran media says Revolutionary Guard navy confiscated GPS equipment belonging to 10 US sailors it has arrested, "our border was crossed."

— Thomas Erdbrink (@ThomasErdbrink) January 12, 2016
This is a developing story and we'll have more information as it becomes available.