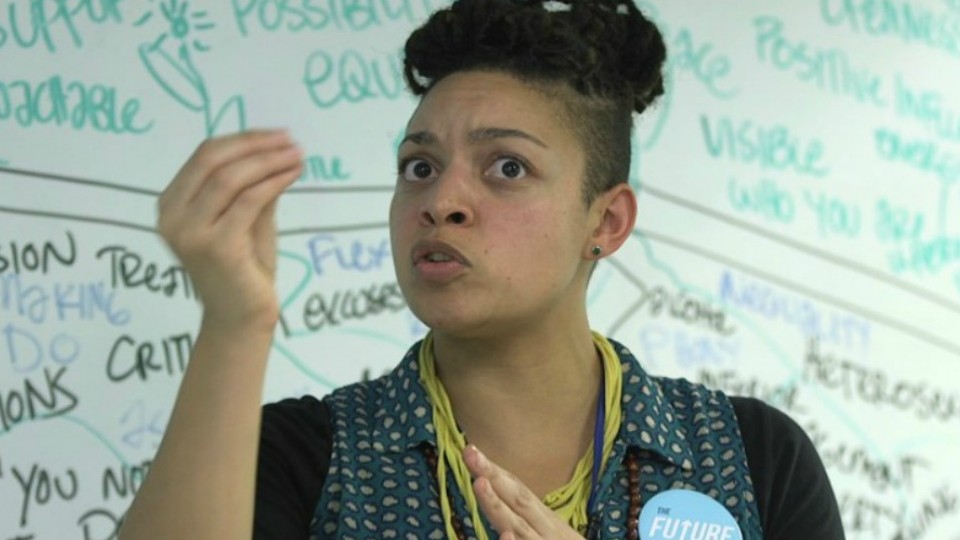 Editor's Note:
This article previously appeared in a different format as part of The Atlantic's Notes section, retired in 2021.
"Personally I don't think college is for everyone. We get pushed into going to college blindly, without a plan," —Jessica Valoris, pictured above, who mentors inner-city high school students.
"If it had a sunflower, it meant the man was friendly, and if it had a moon instead of the sunflower, then he was an aggressive type," —Gerhard Strasser, who studies the history of cryptology, on the encoded passports used in 18th-century France.
"U.S. elections are like Real Housewives without throwing wine or slapping each other in the face," —Yin Hao, who broadcasts U.S. election news to a Chinese audience.
(Previous quotes from our sources here)