The Garbage-Fighting Vultures of Peru
In a country with a severe pollution problem, carrion birds with names like Capitan Huggin are becoming "dark superhero figures."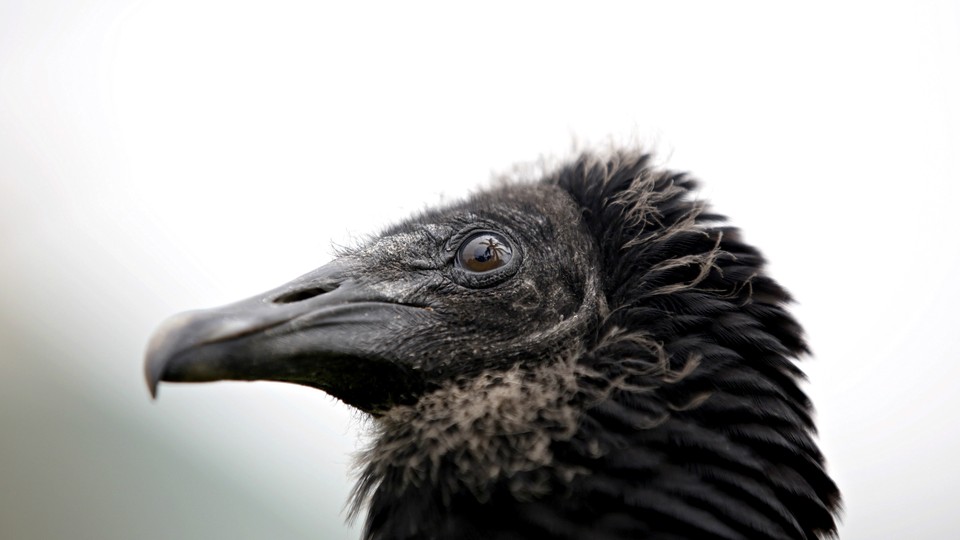 Attention, people of Lima, Peru: The city's vultures would like everyone to know that in the battle between people and trash, the birds are siding with humans—and have always done so. In a dramatic video released this month, the carrion birds "voiced" their allegiance while showing grotesque images of the garbage, water, and air pollution that's plagued Peru for hundreds of years.
"We've fought a constant battle in silence, but the garbage is winning," the narrator—a vulture—says in Spanish. "Garbage has taken over the air, infected the water, sickened the earth, and you don't want to acknowledge it. We want to help you."
"Yes, us."
The video is actually a promotional piece by the U.S. Agency for International Development (USAID) and Peru's Ministry of Environment for "Gallinazo Avisa" (also known as "Vultures Warn" or "Vultures Detect"), which was born in part from the 2014 COP20 climate-change summit held in Lima. Working with a local university and the national zoo in Lima, the agencies have enlisted the help of 10 young scavenging birds to document Peru's growing waste problem in the capital city.
Each bird—including Capitan Huggin, Capitana Aella, and Tiamat—is equipped with a solar-powered GPS device, and some have GoPro cameras attached to their chests. They're then trained to track down garbage scattered throughout the city's streets. The images are gathered, the locations are recorded, and then they are projected onto a live map.
"They can, as per the title of the campaign, warn us where they're finding large quantities of trash," says Erik Janowsky, USAID's deputy mission director in Peru. "Then it's up to us [humans] to sort of take care of that."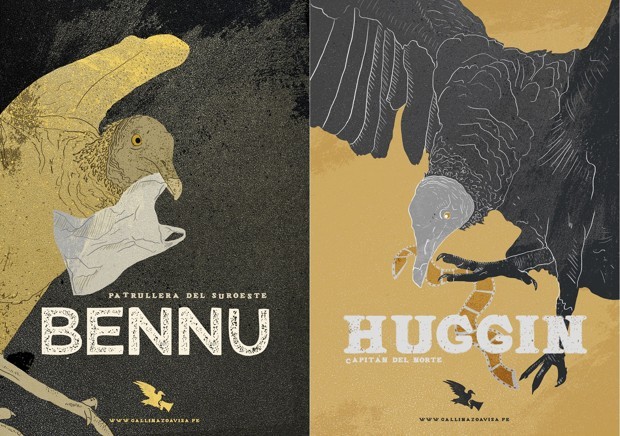 The campaign's goal: to encourage residents to report areas with illegal dumping and to rally the public and private sectors to come up with long-term goals for solving Lima's waste problem. People have joined the fight by by snapping their own photos and uploading them to the Gallinazo Avisa website.
Peru has been battling an enormous waste and pollution problem. The 9 million people who live in Lima alone produce more than 8,000 tons of trash a day, totaling a whopping 240,000 tons each year, according to Peru This Week. Only 20 percent of it goes to the few landfills the city has. The rest ends up on the streets.
The city's air and water sources suffer as well. Its rivers are constantly littered with sewage and trash, and residents in remote areas often fetch water from polluted wells. In 2014, the World Health Organization said despite improvements, Lima has the worst air pollution of all Latin American cities.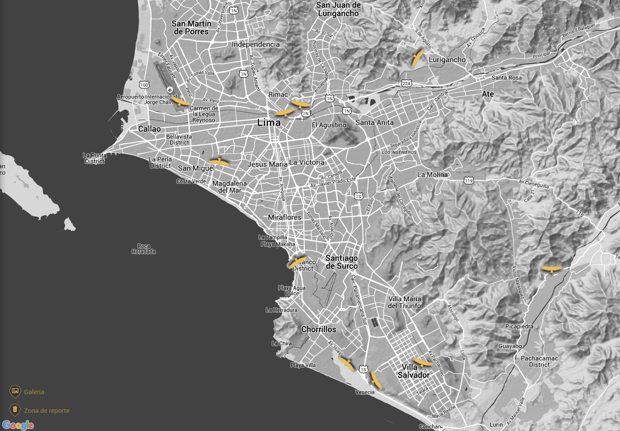 And despite being seen as nuisances in Lima, vultures are one of nature's best scavengers. They may be scary-looking, but they have super long-distance vision and keen sense of smell to detect decaying organic matter.
"Even though nobody likes us," says the vulture narrator in the promo video, "for generations, we've defended man from these invisible enemies, armed with out senses and a stomach capable of destroying the most powerful bacteria."
Janowsky says the birds have appealed more to the public since the program launched in late December. The zoo showcases one of the trained vultures, and it's become a popular attraction. And as a side benefit, he adds, putting monitoring devices on the birds allows the university to conduct science research on both the garbage and the vultures themselves.
"It's really transformed the way people around here view vultures," he says. "These were largely disdained and avoided, and now ... they've become sort of dark superhero figures."
---
This post appears courtesy of Citylab.