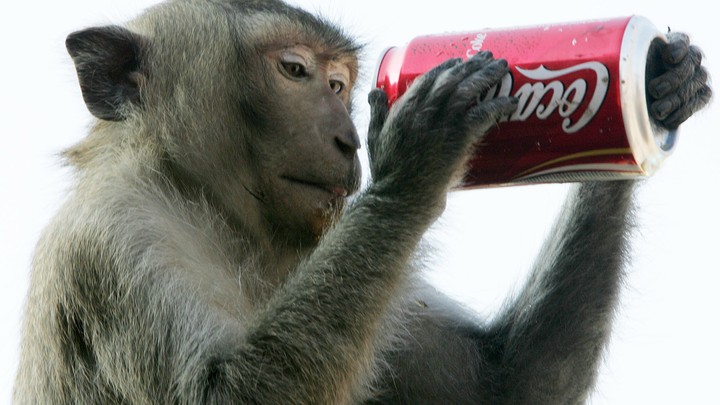 My Accidental Career as a Russian Screenwriter
Michael Idov | The New York Times Magazine
"Not only have I blindly managed to write Russia's most popular feature film and one of its most-­talked-­about TV series of the year, but I managed to do it in 2015, when relations between the United States and Russia were at their coldest point since the events depicted in 'The Optimists' [set in 1960, in the midst of the Cold War]."
​* * *
Around the World in Eighty Cokes
Adriane Quinlan | Lucky Peach
"The European column also contains a Fanta flavor—Greece's Fanta Pineapple, an unremarkable candy-flavored concoction. It can't stand up to Bjäre Lingonberry, Sweden's tart but subtle offering, which fulfilled all my ideas of the country: I could imagine a glamorous blonde somehow drinking it while bicycling, even if that seemed unsafe."
* * *
Transcript: Interview With [Saudi Defense Minister] Muhammad bin Salman
The Economist
"Did you not unfairly escalate tensions [with Iran] by breaking off diplomatic relations?
On the contrary, we fear that they will be further escalated. Imagine if any Saudi diplomat, or one of their families or children are attacked in Iran. Iran's position then will be much more difficult. So we prevented Iran from having to undergo such an embarrassment. The Saudi mission was set ablaze and the Iranian government is watching. If a child, or a diplomat, or their families are attacked, what could happen? Then we will have the real conflict and the real escalation."
* * *
France's Oedipal Islamist Complex
Olivier Roy | Foreign Policy
"There is no third, fourth, or nth generation of jihadis. Since 1996, we have been confronted with a very stable phenomenon: the radicalization of two categories of French youth — second-generation Muslims and native converts. The essential problem for France, therefore, is not the caliphate in the Syrian desert, which will disappear sooner or later, like an old mirage that has become a nightmare. The problem is the revolt of these youth."
​* * *
Democracy Is Still the Most Effective Tool to Fight Terrorism
Belgin San-Akca | Political Violence @ a Glance
"There is ample scholarly research on the relationship between democracy and terrorism, although there is little agreement on its nature. Some scholars argue that democracy discourages terrorism by reducing the appeal of violence as a means to pursue political objectives. … On the other hand ... Multiparty democracies and democracies going through political transformation are more likely to fall victim to terrorism. ... Democracies create incentives for inter-group competition, thus encouraging violence in addition to reducing the cost of terrorist activity via constraints on the executive branch's ability to take counterterrorism measures."
* * *
Missing U.S. Missile Shows Up in Cuba
Devlin Barrett and Gordon Lubold | The Wall Street Journal
"For more than a year, amid a historic thawing of relations between the U.S. and Cuba, American authorities have tried to get the Cuban government to return the missile, said people familiar with the matter. At the same time, federal investigators have been tracing the paper trail of the wayward Hellfire to determine if its arrival in Cuba was the work of criminals or spies, or the result of a series of blunders, these people said."
We want to hear what you think about this article. Submit a letter to the editor or write to letters@theatlantic.com.