Will El Chapo Be Extradited?
Mexican authorities have formally begun the process to transfer the head of the Sinaloa cartel to the U.S.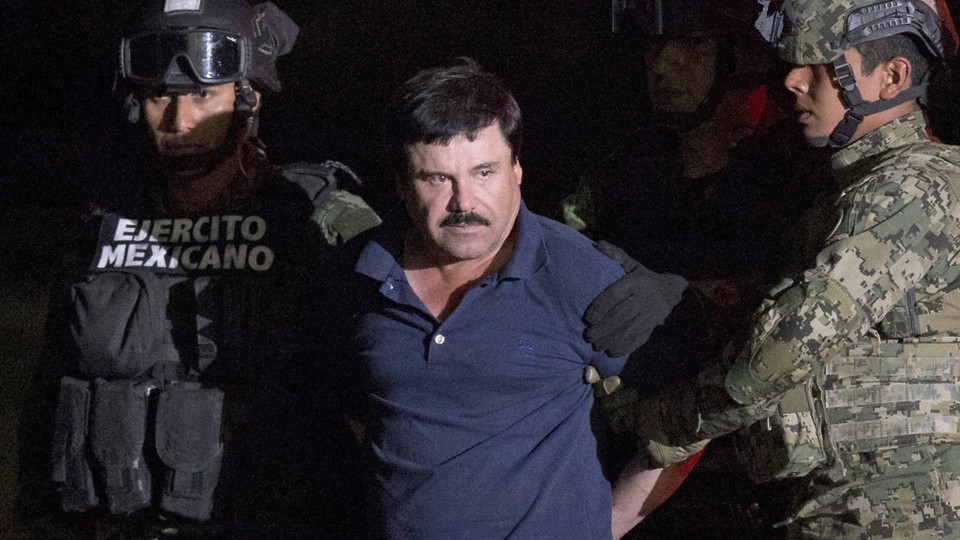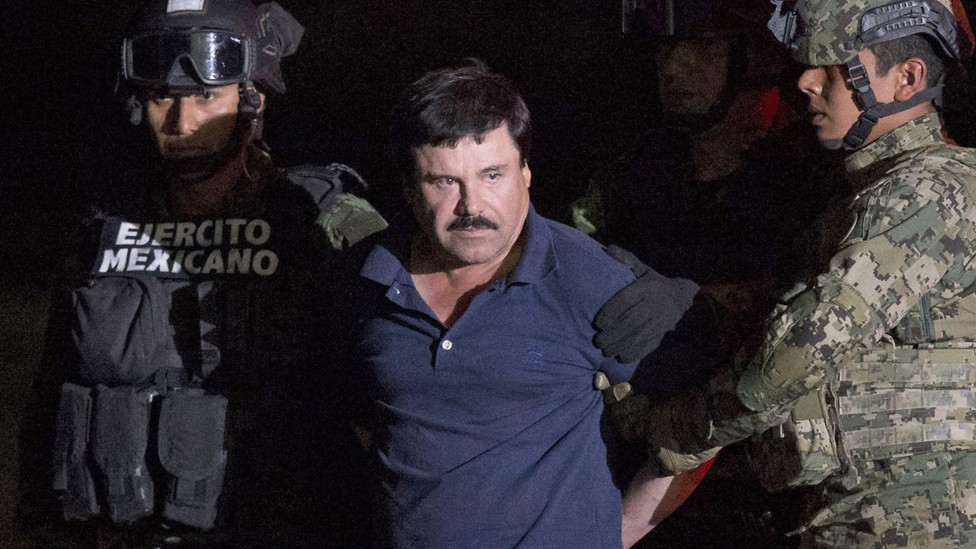 Mexican authorities have formally begun the process to extradite Joaquín 'El Chapo' Guzmán, the Mexican drug lord who was captured last Friday, to the U.S.
Interpol agents served him papers at the Altiplano prison, the facility near Mexico City where El Chapo is being held, the Mexican Attorney General's Office said in a statement on its website. That's the same prison from where El Chapo escaped in July 2015 after his arrest that February. He had previously escaped from a different prison—in 2001—by bribing officials and hiding in a laundry basket.
U.S. officials had filed a formal extradition request for El Chapo just three weeks before his escape in July, but, at that time, Mexican officials appeared resistant to hand over the head of the Sinaloa cartel.
"I can accept extradition, but when I say so," Jesús Murillo Karam, the Mexican attorney general at the time, said, according to The New York Times. "El Chapo has to stay here and do his time, then I'll extradite him. Some 300, 400 years later. That's a lot of time."
Just days later, Guzman escaped from the maximum-security facility after stepping into a shower and slipping into a tunnel, embarrassing the Mexican government and imperiling its counter-narcotics cooperation with the U.S.
My colleague Matt Ford wrote over the weekend about the charges El Chapo faces in the U.S.:
If turned over to U.S. authorities, Guzmán would face indictments in seven different U.S. federal courts for drug trafficking and murder. The maximum sentence he would likely face if convicted is life imprisonment without parole. Mexico formally abolished capital punishment in 2005 and is one of many countries that refuses to extradite defendants to the United States unless prosecutors promise not to seek the death penalty.

Guzmán's lawyers are expected to strongly contest any extradition attempt, and the full legal process could take months in the courts.
Meanwhile, details are still emerging of how Mexican authorities seized El Chapo in Los Mochis, a seaside city in Sinaloa, with officials saying the drug lord's attempt to film a biopic of his life eventually led to his capture.
"For that he established communication with actresses and producers, which became a new line of investigation," Attorney General Arely Gomez said Friday.
As part of those efforts, he met with Sean Penn, the actor and activist, in a meeting arranged by Kate del Castillo, the Mexican actress. Penn interviewed El Chapo, called him a "Robin Hood,"and their resulting conversation was published on Saturday by
Rolling Stone
amid
much criticism
. Both Penn and del Castillo are
reportedly
under investigation by Mexican authorities.
Friday's operation resulted from six months of investigation and intelligence-gathering by Mexican forces, who located Guzman in Durango state in October but decided not to shoot because he was with two women and a child, she said. After that he took a lower profile and limited his communication until he decided to move to Los Mochis in December.

Gomez said that one of Guzman's key tunnel builders led them to the neighborhood in Los Mochis, where authorities did surveillance for a month. The team noticed a lot of activity at the house Wednesday and the arrival of a car early Thursday morning. Authorities were able to determine that Guzman was inside the house, she said.

The marines decided to close in early Friday and were met with gunfire. Five suspects were killed and six others arrested. One marine was injured.