The Demise of 'Jihadi John'
ISIS confirmed the death of its notorious English-speaking executioner in a recent issue of Dabiq, the terror group's magazine.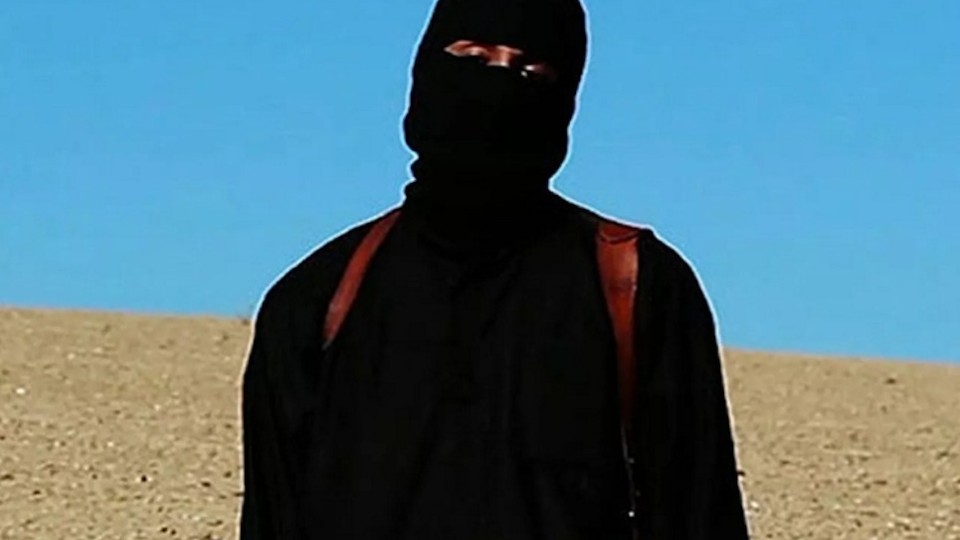 The death of Mohammed Emwazi, known best by his sensationalized sobriquet "Jihadi John," has been confirmed by the Islamic State in a new issue of its magazine Dabiq.
The terrorist group's infamous executioner was widely thought to have been killed by an American airstrike in Syria in November of last year. As outlets reported on Tuesday, ISIS says that he "was targeted in a strike by an unmanned drone" in Raqqa, the capital of the group's so-called caliphate.
Emwazi, who appeared in several propaganda videos in which American and British hostages were beheaded, embodied one of the most inscrutable aspects of the Islamic State's success—its ability to recruit foreign fighters, particularly from middle-class families in Western countries. Though born in Kuwait, the 27-year-old Emwazi was a British national who studied computer programming in college. As Jessica Stern and J.M Berger noted in The Atlantic last year:
ISIS propaganda and messaging is disproportionately slanted toward foreign fighters, both in its content and its target audience. Important ISIS messages are commonly released simultaneously in English, French, and German, then later translated into other languages, such as Russian, Indonesian, and Urdu.
Eerily, on the same day that Emwazi's death was confirmed, the younger sister of Siddhartha Dhar, another British national, who has been dubbed the "new Jihadi John," met with members of the British parliament committee. She told them that she "still believes" her brother is a good man and that he could be rehabilitated.