The Bright, Cozy AirBnB Listings in West Bank Settlements
The home-sharing giant is weathering criticism for allowing its users to list and rent apartments on internationally disputed land.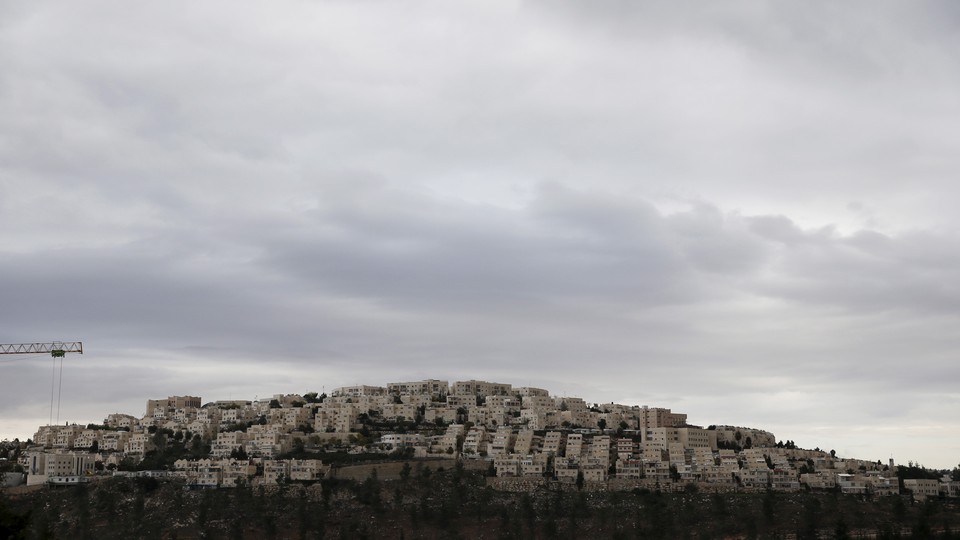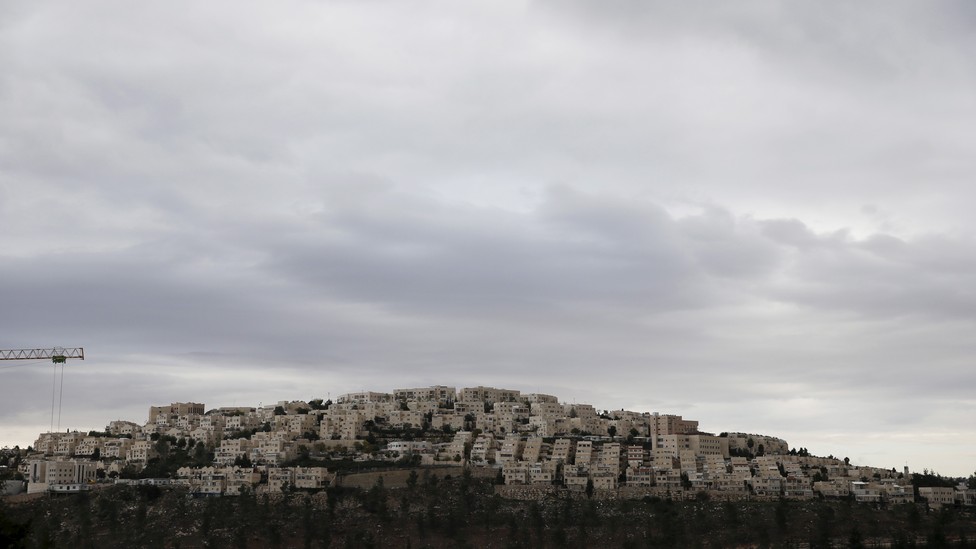 Since its inception or, perhaps, since it became profitable, AirBnB, the home-sharing behemoth, has been accused of everything from enabling its users to operate illegal hotels to driving up the cost of housing in cities around the world. The company argues that its platform helps its landlords make ends meet and allows travelers a more unique and affordable experience, all while extracting a nifty fee from each party.
To that dynamic, now add one of the world's most intractable and polarizing disputes: the Israeli-Palestinian conflict. In recent weeks, the San Francisco-based company has weathered criticism for allowing users to rent apartments in West Bank settlements, which are widely seen internationally as being illegal and have long been the target of boycotts and other alienating measures. (On Tuesday, for example, the U.S. State Department said it supported a European Union initiative to place labels on products denoting that they were made in the West Bank.)
The dispute blossomed to the point that earlier this month, Saeb Erekat, the senior Palestinian official and leader of the last round of failed peace talks, wrote AirBnB CEO Brian Chesky a letter to demand the company not allow listings in settlements. Other Palestinians say the company "profits on the [Israeli] occupation" or otherwise legitimatizes the settlement enterprise.
"We follow laws and regulations on where we can do business and investigate concerns raised about specific listings," one AirBnB spokesperson said in response to the controversy. The company, as the Associated Press points out, "also has listings in Turkish-occupied Northern Cyprus and Moroccan-annexed Western Sahara, among other disputed territories."
In some ways, the controversy mimics that of SodaStream, the popular home soda maker, which hosted a factory in the West Bank before decamping to southern Israel last fall amid persistent calls for boycotts. At the time, some argued that the efforts to pressure the company to disengage were ultimately counterproductive—after all, the SodaStream employed both Jewish and Palestinian workers.
While renters of apartments in settlements would likely contribute negligibly to the Palestinian economy, the opportunity for an open-minded traveler to see what life is like in the West Bank presents other potential benefits. As The Guardian notes, in order to travel to a listing in Efrat, a settlement some four miles beyond the generally recognized boundaries of Israel, guests "would have to travel through two Israeli military checkpoints."
As a business, AirBnB goes to lengths to avoid embroiling itself in the ethical nuances of local politics, lest it violate its credo of connecting "people to unique travel experiences." But as one telling experiment shows, sometimes the politics eclipse the mission. One Israeli writer, posing as a prospective American renter of Palestinian descent, chronicled the difficulties of securing lodging in a number of the company's listings in settlements.
While discrimination by AirBnB landlords is hardly a new problem in any of its 190 countries, one response to an inquiry about a listing in the settlement of Tekoa was particularly tenderizing: "I'm very sorry but I don't think that it's possible … it's very sensitive here … [I] hope that in [a] different life we could be good friends."