Floods in South America
More than 150,000 people have been displaced in Paraguay, Argentina, Uruguay, and Brazil.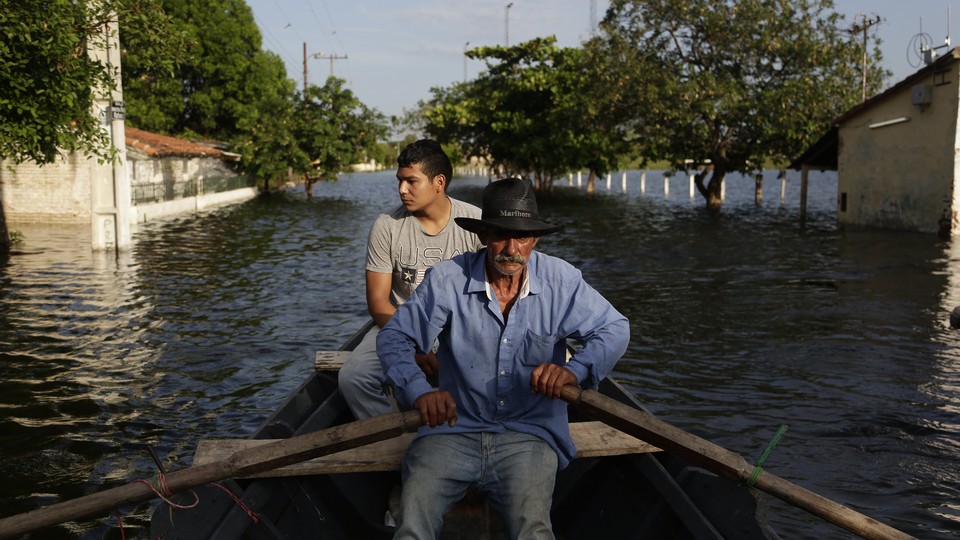 At least five people have been killed and more than 150,000 displaced after some of the worst flooding in years in Paraguay, Argentina, Uruguay, and Brazil that has been caused by a powerful El Niño weather pattern.
Paraguay is the worst affected—the BBC reports around 130,000 people were forced to leave their homes. The flooding also affected the country's power supply. According to NPR, 125,000 homes in Asuncion, the capital, were without power Friday. President Horacio Cartes declared a state of emergency, a move that authorizes $4 million "to assist flood-hit families."
In Argentina, around 20,000 people were evacuated due to flooding. An estimated 1,800 were evacuated in the Brazilian state of Rio Grande do Sul, and thousands more were forced from their homes south of the border in Uruguay—though the BBC reports many in this region have been able to return home.
The weather is expected to dry up on the Brazilian border with Uruguay, but rain is expected to continue in Paraguay and Argentina, with water levels rising.