Blatter Banned
The president of FIFA, along with the head of UEFA, were found guilty of ethics violations Monday and barred from the sport for eight years.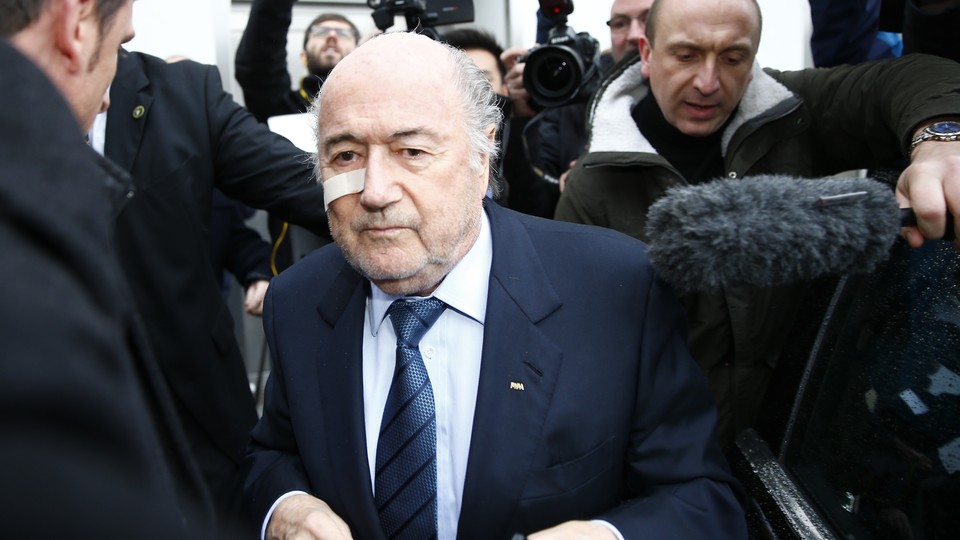 Two powerful figures in soccer were found guilty of ethics violations and banned from the sport for eight years on Monday.
An independent ethics committee of FIFA, soccer's international governing body, ruled that Sepp Blatter and Michel Platini are prohibited from taking part in any soccer-related activities. Blatter has served as president of FIFA since 1998, and Platini has headed UEFA, soccer's governing body in Europe, since 2007.
The soccer administrators were found guilty of breaches surrounding a $2 million payment of FIFA funds that Blatter made to Platini in 2011. The judges said that Blatter could not "demonstrate [a] legal basis" for the payment, and had failed "to place FIFA's interests first and abstain from doing anything which could be contrary to FIFA's interests," according to the Associated Press. Platini, they said, "failed to act with complete credibility and integrity, showing unawareness of the importance of his duties and concomitant obligations and responsibilities."
The committee fined Blatter 50,000 Swiss francs, or $50,250, and Platini 80,000 Swiss francs, or $80,400. The administrators had previously been banned by FIFA's ethics committee in October for 90 days.
The public unraveling of FIFA began in earnest in May, when a joint U.S.-Swiss operation resulted in the indictments of several FIFA executives on a range of corruption charges, including bribery. Blatter, who had just won a fifth term as FIFA's president, resigned days later amid the brewing scandal, but vowed to stay on the job until February 2016. A special election was called for that month, and Platini had planned to run. Monday's decision by the FIFA committee makes it unlikely Blatter will be able to preside over the contest for his replacement, and that Platini will be eligible for the race.
The U.S. Department of Justice to date has charged more than 40 people in its investigation of FIFA. Swiss prosecutors are investigating Blatter on allegations of criminal mismanagement and misappropriation during his presidency, as well as the process by which Russia and Qatar were awarded the 2018 and 2022 World Cup tournaments.
Blatter insisted he was innocent at a press conference in Zurich following the ruling, the AP reported. He vowed to appeal the ban to FIFA and then to the Court of Arbitration for Sport, an international judicial body headquartered in Switzerland.
"I will fight," he said. "I will fight until the end."