The Third Bataclan Attacker
News reports say he is Foued Mohamed-Aggad, 23, of Strasbourg, France, who traveled to Syria in 2013.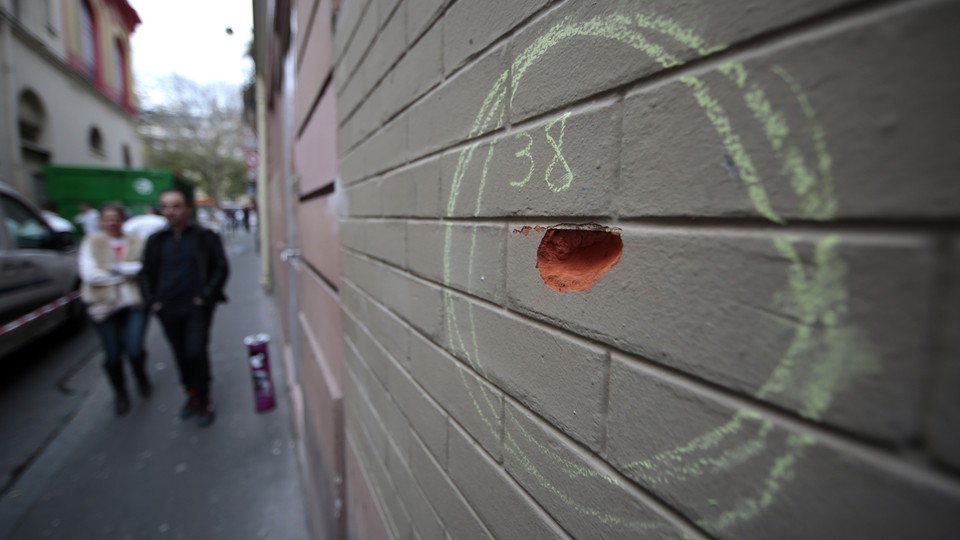 Investigators have identified a third assailant in the November 13 attack on the Bataclan concert venue, French Prime Minister Manuel Valls said.
"He has been identified," Valls said on BFM-TV, but he declined to identify the man, saying "it is not up to me" to discuss the investigation. Earlier Wednesday, Le Parisien identified the third attacker as Foued Mohamed-Aggad, 23, of Strasbourg, France. The newspaper said he traveled to Syria in 2013.
Valls did not dispute that news report, telling BFM-TV: "What's important is that the investigation is advancing, that those complicit are known, that arrests be made."
Mohamed-Aggad was shot by police when they stormed the Bataclan. He was identified late last week after his DNA was matched with those of his family, Agence France-Presse, the French news agency, reported.
The three who attacked the Bataclan, all French, killed 90 people at the concert venue on November 13. Another 40 people were killed at other locations in Paris; the men who carried out those operations were either French or Belgian. ISIS claimed responsibility for the attacks, the worst in Europe since the 2004 Madrid train bombings.
Foued Mohamed Aggad went to Syria with his brother and about a dozen friends from his Strasbourg neighbourhood of Meinau in 2013, according to David Thomson, an expert on jihadi groups at FRANCE 24's sister radio station, RFI. The group returned to France in 2014, said Thomson.

A well-known figure on radical social media sites, Aggad fought in Iraq, where his wife – a French national – had a baby, according to Thomson.
The other two attackers at the Bataclan—Ismail Omar Mostefai, 29, and Samy Amimour, 28—were also killed during the police raid on the concert venue. They too had visited Syria.
Said Mohamed-Abbag, Foued Mohamed-Abbag's father, said he learned of his son's role in the Bataclan attack through the media. He said he "would have killed him beforehand" had he known of the plot.