Arrests in Paris
French police detained a man in connection with the November 13 attack, as well as two others as part of the investigation into the January 7 killings.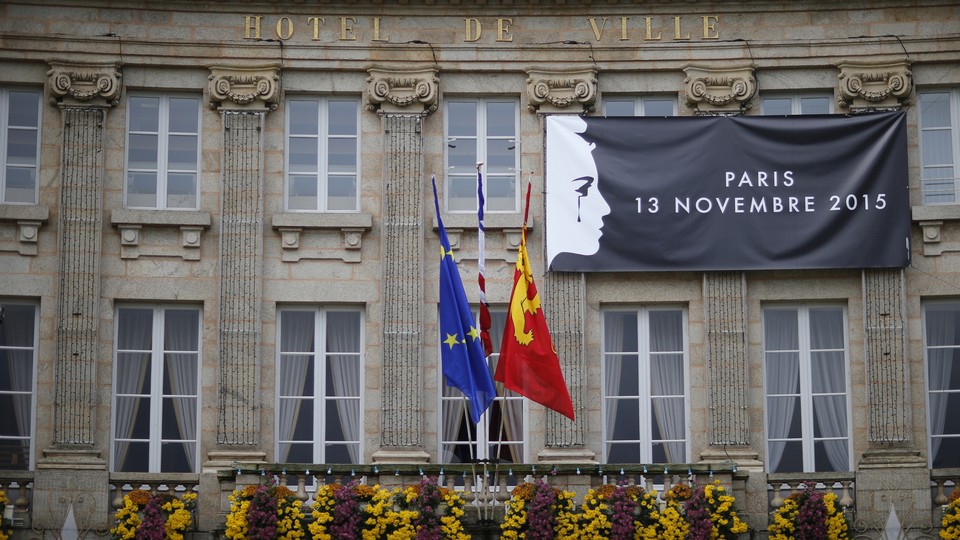 French police have arrested two sets of people in connection with terrorists attacks that rocked Paris this year.
A man from Paris was arrested as part of the investigation into the November 13 attacks on multiple locations in the French capital; separately, two people were arrested in northern France in connection with the attack in January on a kosher supermarket.
November 13 attack
Agence France-Presse and Reuters, citing a judicial source, are reporting that a 29-year-old man was arrested Tuesday in the Paris region in connection with the attack that killed 130 people. He is believed to be on the "fringes" of the attacks, Reuters reported, and was arrested at his home in Villiers-sur-Marne, a Paris suburb.
More than a month after the attack, investigators are trying to determine exactly
how many people were involved in the plot and who they were
. At least two of the attackers carried false Syrian passports, and at least one major figure in the plot, Salah Abdeslam, is still on the run. The Islamic State claimed responsibility for the attack.
AFP reported that 2,700 raids have been conducted since the attacks; 360 people have been placed under house arrest as part of the investigation.
January 7 attack
Additionally, two people were arrested in northern France in connection with the weapons belonging to Amedy Coulibaly, the gunman who attacked the Kosher supermarket, took hostages, and killed four people.
One of the two was identified as Claude Hermant, 52. He was already being held in connection with an arms-trafficking investigation, the prosecutor in Lille told AFP. Herman's partner was also arrested, the prosecutor's office told AFP.
The weapons, which ended up in Coulibaly's possession, allegedly had been sold to him through a company that belongs to Hermant's partner, the news agency reported.
The attack on the supermarket, as well as the one on Charlie Hebdo, which killed 12 people the same day, was also claimed by the Islamic State.