A Blast in Nigeria
Tens are reported dead after a fuel tanker exploded outside an industrial plant in the southeast of the country.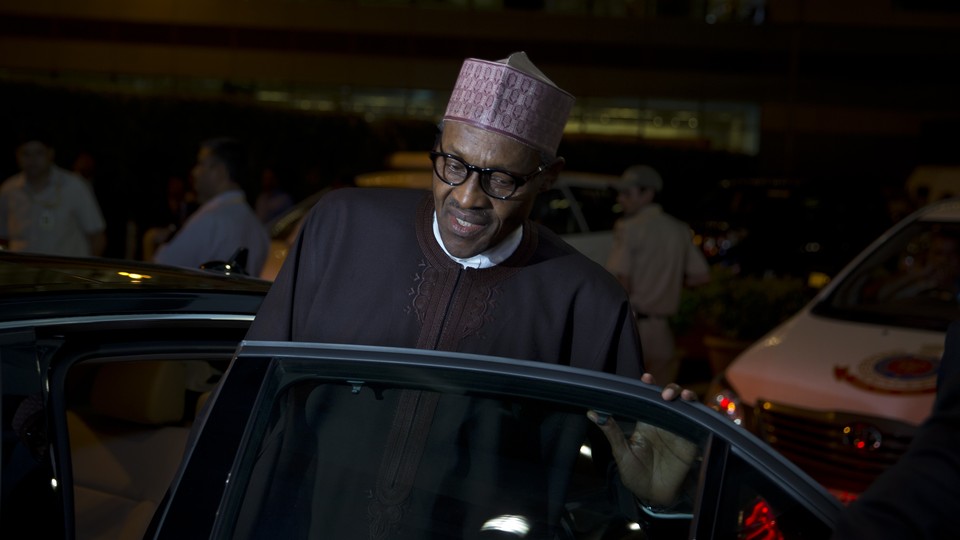 Dozens of people who were waiting to buy fuel to prepare their Christmas meals were killed in southeastern Nigeria when a tanker truck exploded outside an industrial plant.
It's unclear how many people were killed in Thursday's blast in the city of Nnewi, in Anambra State, but the Associated Press and Reuters reported as many as 100 fatalities. The Nigerian president said "tens" were killed, but did not elaborate. Other accounts provided far lower figures. The New York Times cited a local police spokesman as saying the 100 figure was "very wrong."
"I have been to the scene of the incident, many people were not affected because the gas plant is situated in an isolated area, so only few people there were killed by the explosion," the spokesman told the Times.
The blaze that followed the explosion took more than three hours to extinguish.
"My heart and prayers go out to these grieving families at this difficult and painful moment," President Muhammadu Buhari said Friday in a statement, quoted by Nigerian and other media.
The region where the blast occurred is predominantly Christian, and Buhari called the explosion an "unfortunate tragedy on Christmas Eve."
The Vanguard newspaper reported the explosion was triggered when a truck that dispensed cooking gas began to discharge it without waiting for it to cool. Such accidents are common in Nigeria, Africa's largest oil producer.
The explosion hit the Inter Corp Oil Limited LPG plant, which is owned by the Chikason Group, a Nigerian conglomerate.