The Heightened Security for New Year's Eve Around the World
Cities across the globe have dispatched thousands of police officers to patrol festivities amid fears of terrorist attacks.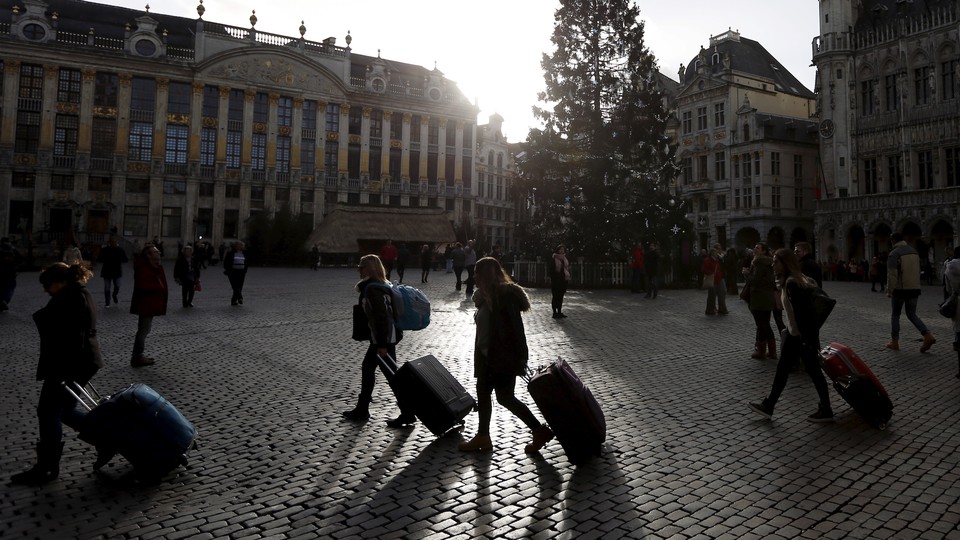 As people around the world prepare to ring in the new year, their governments and police forces have increased security measures at celebrations and gatherings or canceled them altogether amid fears of terrorist attacks.
The heightened holiday security comes after deadly assaults in Paris and San Bernardino in recent months, and after authorities in Belgium, Turkey, and the United States this week arrested people who were believed to be planning to carry out attacks during New Year celebrations in highly populated areas.