Some Swedish People Built a Hotel Out of Solid Ice
"The most important aspect is to keep your feet and head warm, so woolly socks and a hat is crucial."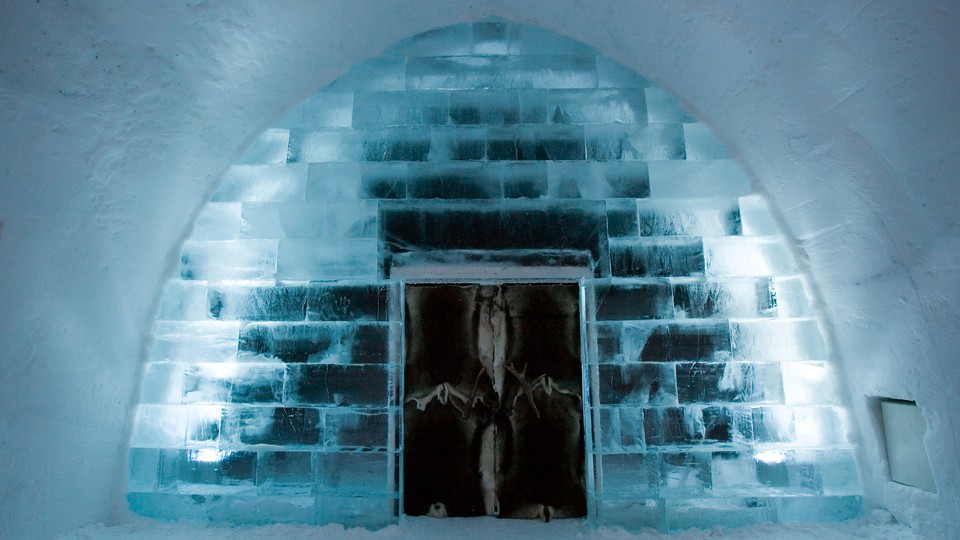 Sculpting ice isn't something that Swedes take lightly. In Jukkasjärvi, a village a few miles east of Kiruna, the proprietors of one hotel begin planning for a winter ice festival in March. That's when they begin collecting some 5,000 tons of ice from the River Torne in order to prepare the Icehotel, the world's coolest place to stay.
Each year, the Icehotel selects artists and architects from around the world to design ice rooms and snow rooms, which guests can book for a stay like any other hotel room. This Swedish frotel is unlike any other inn, mind you: Rooms drop to temperatures of 23 degrees Fahrenheit—that's right, below freezing, what with the entire room being made of ice and all.
While only the bed frames are carved out of rock ice (not the mattresses), guests are still given sleeping bags and guide books for enduring the cold, plus a diploma and a cup of hot lingonberry juice for surviving the night. "The most important aspect is to keep your feet and head warm, so woolly socks and a hat is crucial," the Icehotel website reads.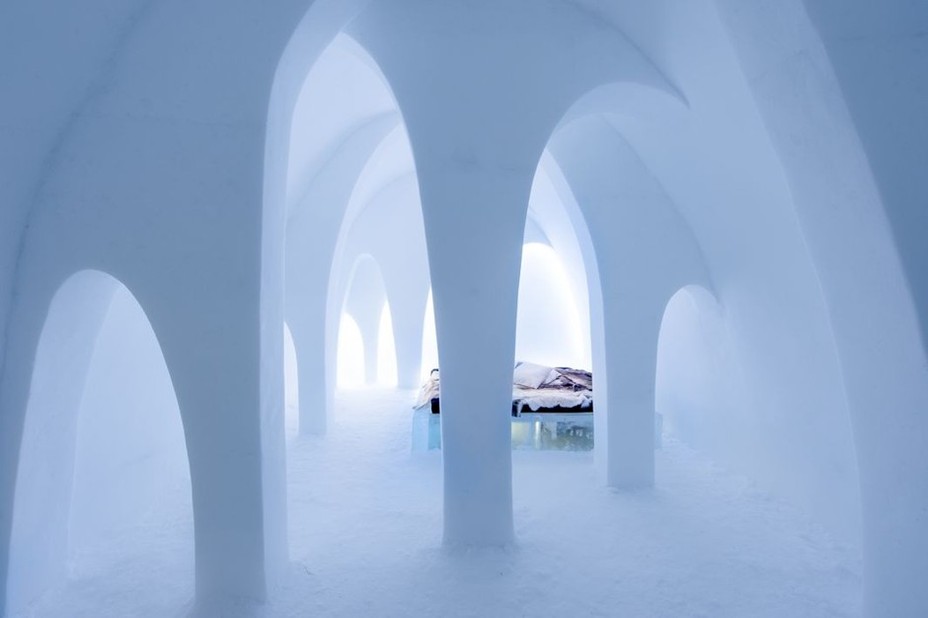 The Icehotel features warm rooms, too, and many of the hotel packages mix one night in the cold with one or more nights in a traditional suite. Glamping is an option, too. But the cold rooms are designed with more than sadism in mind: All 19 of the suites are ice installations built by teams of artists and architects.
One of them includes a chandelier featuring a thousand ice crystals carved by hand; another room features a 10-foot ice sculpture of an African elephant. There's a fractal-geometry suite, a 1920s-horror-film suite, and a sultry-sexy suite (an ambitious idea given that the thermostat peaks at -5 degrees Celsius). The Icehotel even opens an Ice Church on December 25.
"Couples from all over the world come to Jukkasjärvi to promise each other eternal fidelity," the site explains. "Children from near and far are baptized here."
Options for overnight stay include snow rooms, ice rooms, art suites, and the Northern Lights room, all of which range from about $300 to $900 per night. But the deluxe suite's the only way to go. These rooms come with a critical amenity: heated ensuite bathrooms and saunas. That plus room service from the Icebar might make a frotel stay OK.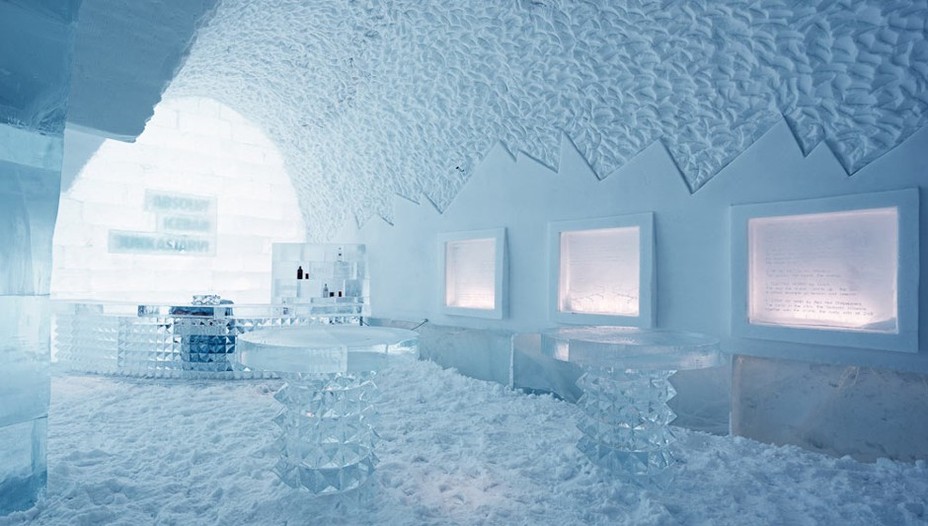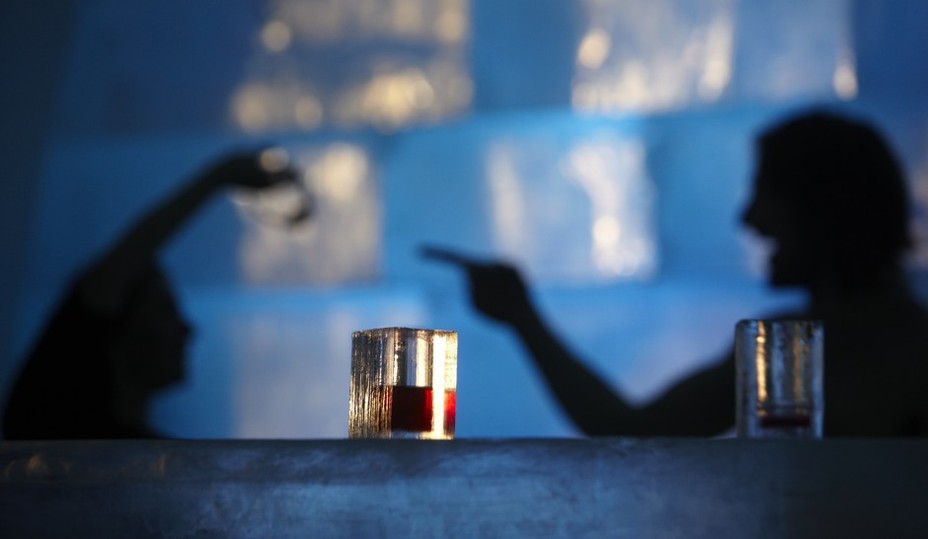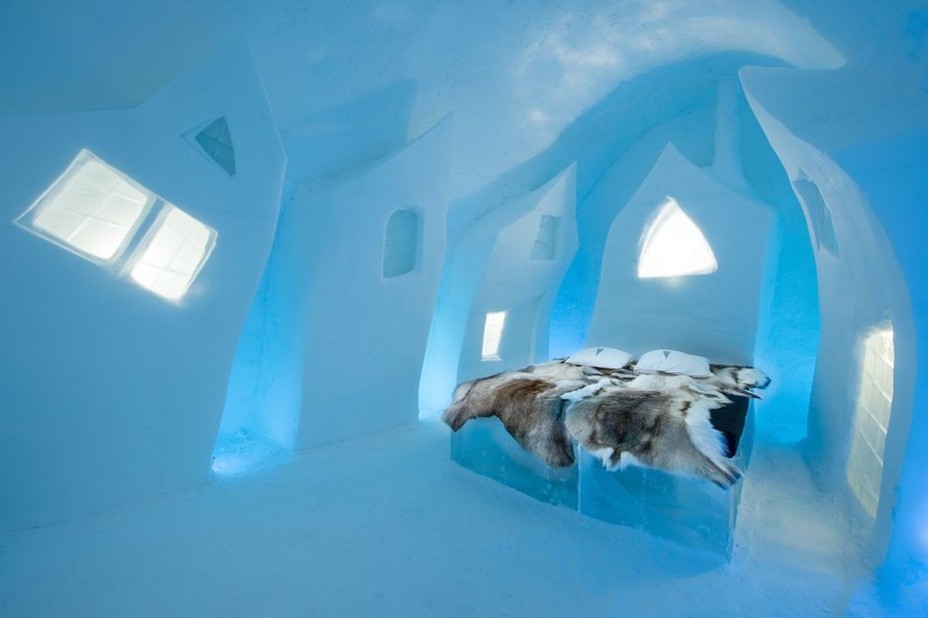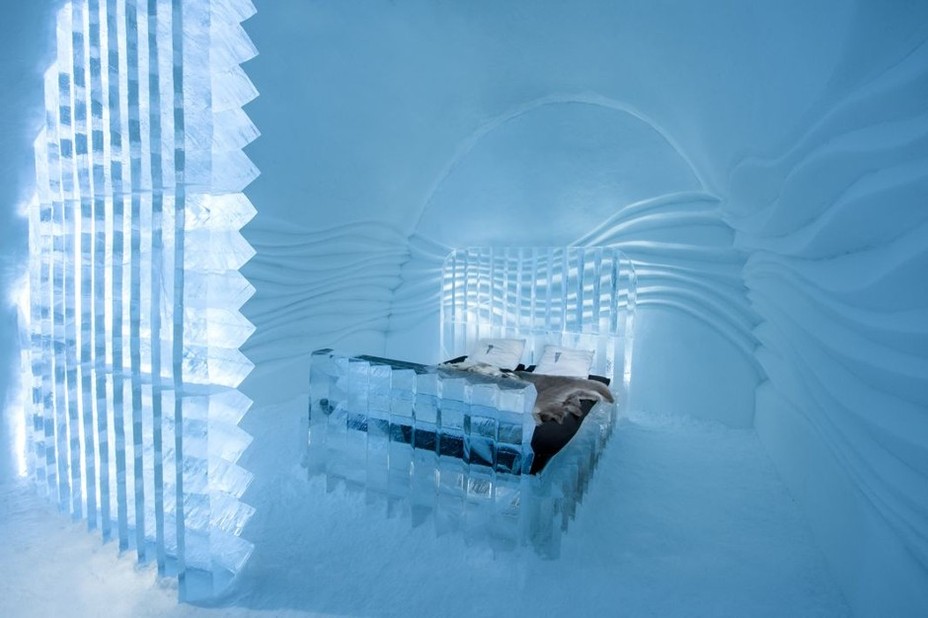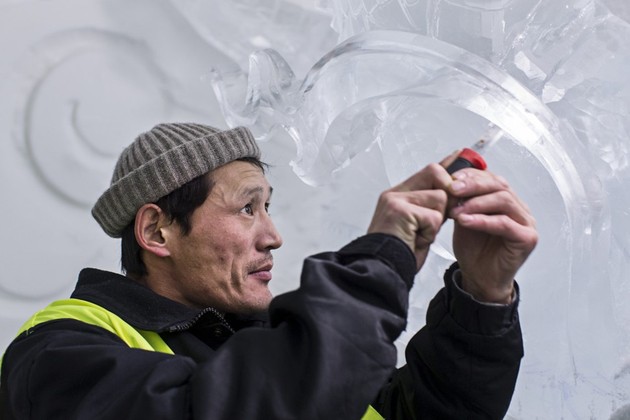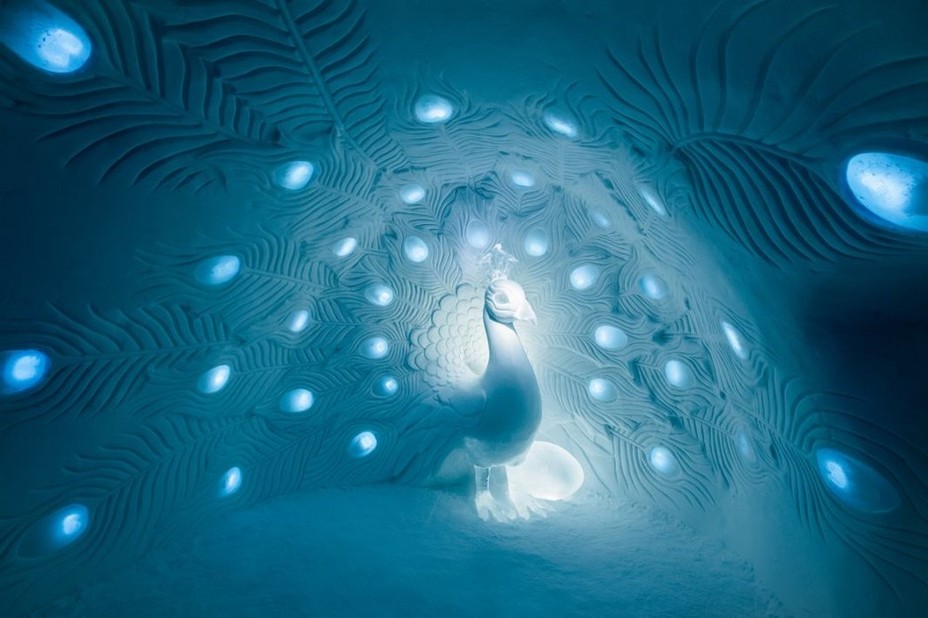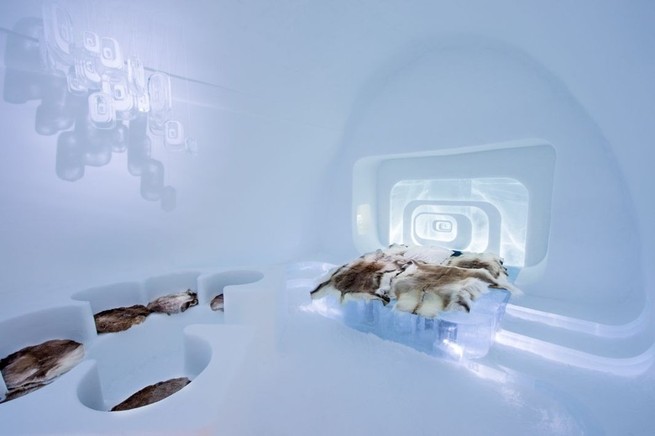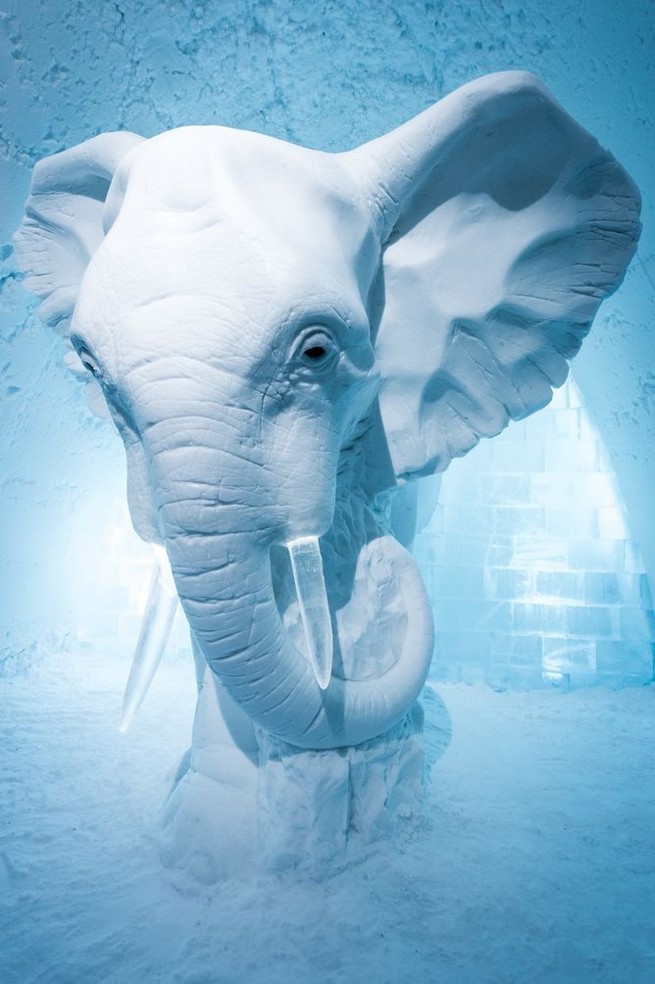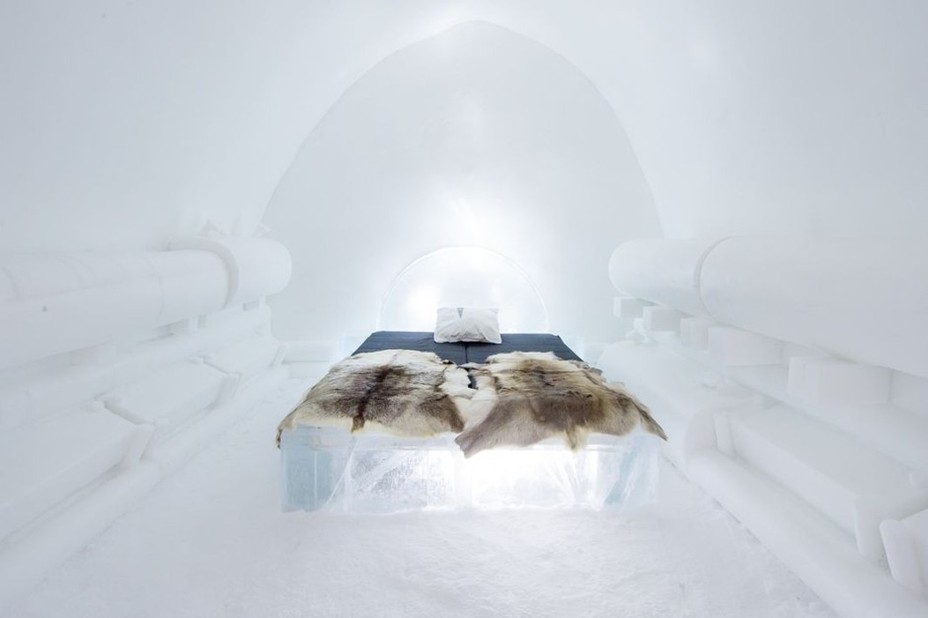 ---
This post appears courtesy of Citylab.