A Search for Suspects in Geneva
The Swiss city has also raised its alert level.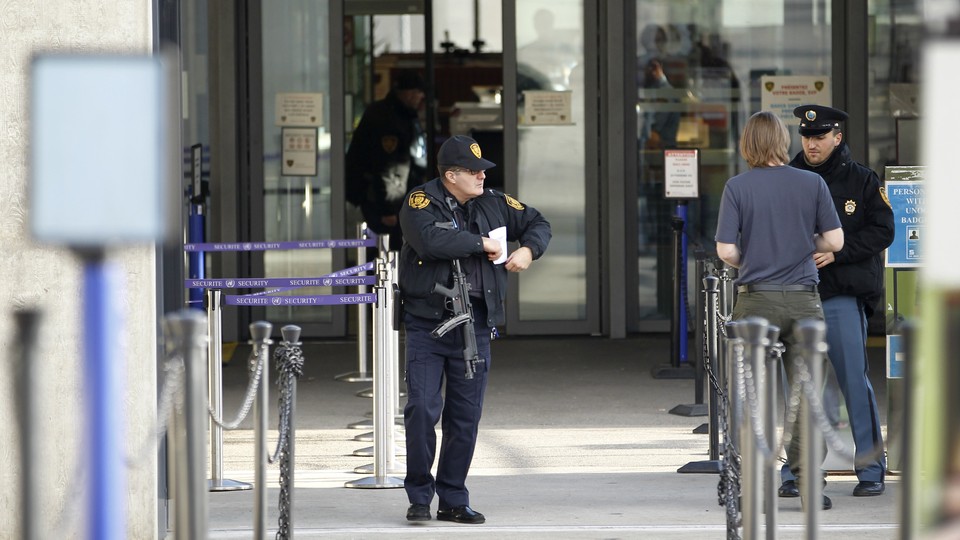 The alert level has been raised in Geneva as authorities searched for suspects in the wake of last month's attacks in Paris.
"In the framework of investigations carried out following the Paris attacks, at the international and national level, Geneva police and their partners are actively looking for people whose description has been provided by the Swiss Confederation," the Geneva department of security said in a statement.
News organization initially reported the suspects may be linked to the Paris attacks, but the statement did not explicitly make that connection. Having said that, tensions are high in Europe after the November 13 rampage in Paris that killed 130 people. Nearly a month after the attack, investigators are trying to determine exactly how many people were involved in the plot and who they were. At least two of the attackers carried false Syrian passports, and at least one major figure in the plot is still on the run.
Police in several European countries are still looking for people believed to have carried out or planned the Paris attack. The Paris attackers have been identified as French or Belgian nationals.
Reuters reported Thursday that security in Geneva had been visibly increased.
UN security guards in Geneva, the European headquarters of the world body, were stationed with MP5 sub-machine guns at entry points for cars, a highly unusual measure at the sprawling complex near the French border.

"It is maximum alert," a second UN guard told Reuters.
The New York Times adds the raised alert level in Geneva comes as the Swiss city is preparing for talks involving senior officials from the U.S., Russia, and the UN on Syria.