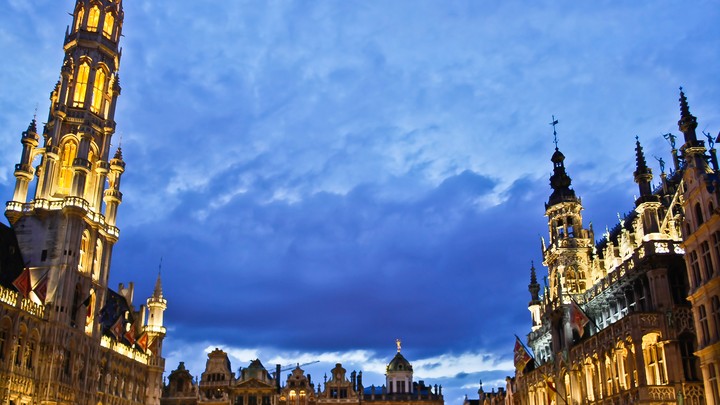 Two people have been arrested in Belgium in connection with a plot to stage attacks around the New Year's celebration, the federal prosecutor's office said.
"Our investigation revealed serious threats of an attack on symbolic places in Brussels during the celebrations for New Year's Eve," the prosecutors said in a statement.
The two were arrested in raids on Sunday and Monday in the Brussels and Liege areas, as well as the Flemish Brabant region. Computers, ISIS propaganda, and military-style clothing were recovered, the office said, but no weapons or explosives were found.
RTBF, the Belgian broadcaster, reported that the two were charged "with participating in a terrorist group and bombing threat. One of them is believed to be both leader and recruiter of a terrorist cell."
Four others who were taken for questioning during the raids were later released, the prosecutor's office said.
Belgium has emerged as the epicenter of jihadist recruitment in Europe. It has contributed more fighters per capita to the Islamic State group than any other European nation. French authorities say a Belgian masterminded the attacks last month in Paris and several of the militants who launched that assault had, in fact, lived in Belgium. As a result, nine people have been arrested in connection with the Paris attacks, but Tuesday's arrests, prosecutors said, was not linked to those operations.  
News of the two arrests come just days after police in Vienna bolstered security ahead of the New Year's celebration after receiving word from what they described as a friendly intelligence service of a possible attack before the New Year. Police said the threat was directed at several European cities.
We want to hear what you think about this article. Submit a letter to the editor or write to letters@theatlantic.com.