Doodling Beijing's Iconic Landmarks Out of the Smog
Chinese citizens and news outlets provided comic relief during the city's first red alert for dangerous air pollution.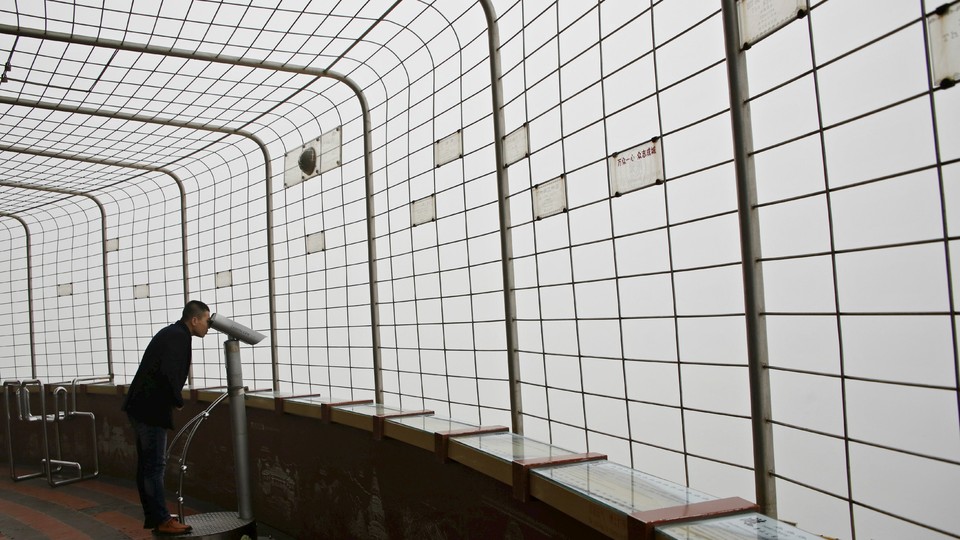 If you look hard enough through the thick haze that regularly engulfs Beijing, you can probably make out the faint outline of such iconic structures as the China Central Television (CCTV) tower, the Bird's Nest stadium, and Tiananmen Square. But some days, the air quality is so severely bad—like on Monday when officials raised the pollution alert to red, the highest level—that all people can see is a wall of gray.
So locals have gone ahead and outlined the city's major landmarks, which have become mere blurs in photos.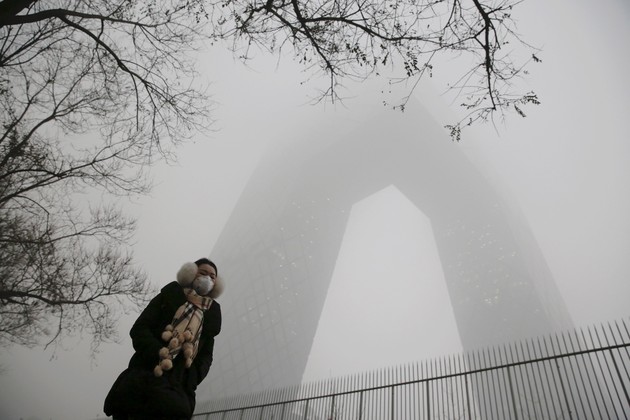 Can't see the CCTV tower in the photo above? Oh, there it is: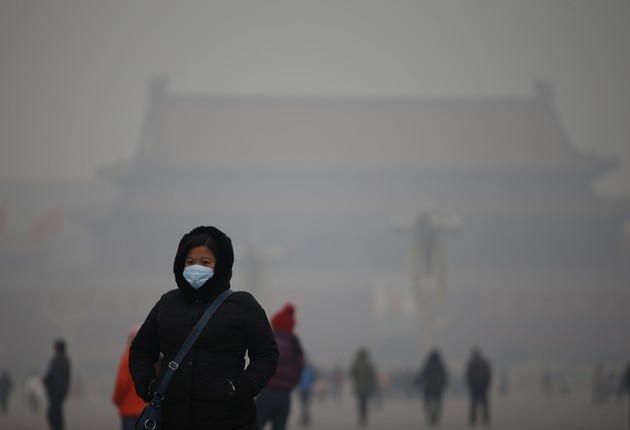 Why, it's Tiananmen Square:
These rough sketches hardly capture the grandeur of these mega-structures, but the doctored pics are sweeping social media and providing some comic relief for the 22.5 million people choking on the city's worsening air pollution problem. As climate talks are taking place in Paris, Beijing officials recorded a PM 2.5 level of 300 early this week. That means there were 300 micrograms of tiny hazardous particles per cubic meter in the air, and that number was expected to rise until a cold front moves in, according to the Associated Press. The amount is more than 10 times higher than what the World Health Organization deems healthy.
Officials have urged schools to close and slapped factories and autos with a slew of operation restrictions. The city will cut the number of cars by half, while increasing the capacity of public transit by adding more trains and buses.
You can see more sketches at China's Xinhua News Agency:
---
This post appears courtesy of CityLab.