Is the Mystery Behind Bitcoin's Creator Finally Over?
Australian police raided the house of a man identified by Wired and Gizmodo as Satoshi Nakamoto.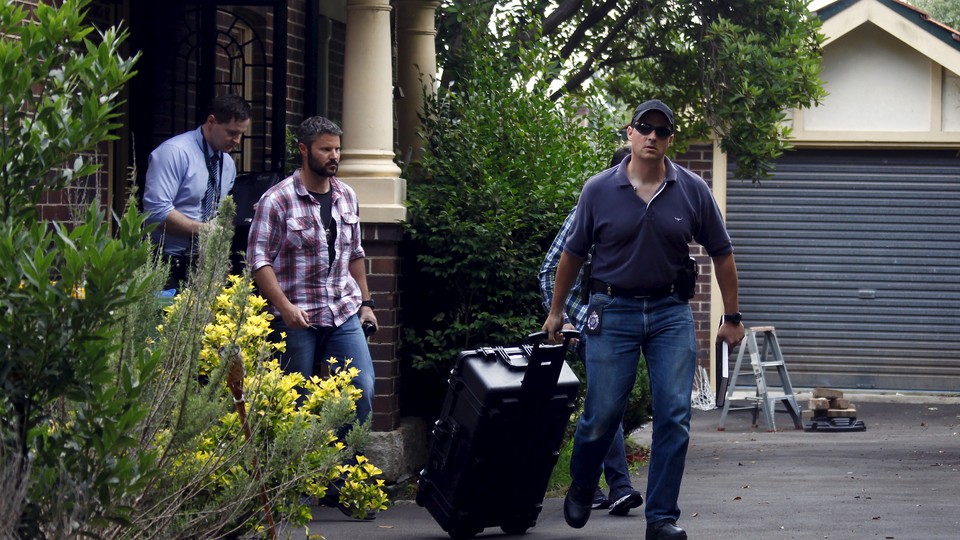 On Tuesday, Wired and Gizmodo both named a man they said could be one of the people behind Satoshi Nakamoto, the mysterious creator of the virtual currency Bitcoin. On Wednesday, Australian Federal Police raided the home of a Sydney-based technology entrepreneur named in both those stories.
The Australian Broadcasting Corp. reported police raided the home of Craig Steven Wright, 44, on a warrant issued by the Australian Taxation Office. The raid, the broadcaster said, is not believed to be connected to the reports in Wired and Gizmodo that linked Wright to Bitcoin.
The publications reported that Wright developed Bitcoin along with Dave Kleiman, an American computer-forensics expert who died in 2013. The publications both used documents, leaked emails, interviews, and a transcript of a meeting reportedly between Wright and Australian tax officials in order to make the connection.
In the transcript cited by Wired, Wright says: "I did my best to try and hide the fact that I've been running bitcoin since 2009. By the end of this I think half the world is going to bloody know."
The appeal of the bitcoin is that it's not regulated by a central bank, but by computers that run P2P software. Each unit of the currency is currently worth about $417 to the dollar. For a more detailed explanation, go here.
Satoshi Nakamoto's identity has been an Internet obsession ever since Bitcoin came into existence in 2009. There have been several theories about its creator, most recently last year when Newsweek reported—erroneously—that Nakamoto was, in fact, a Dorian Satoshi Nakamoto, a physicist living in California.
Wired acknowledged that it too could be wrong about Wright's link to the currency, but added: "If Wright is seeking to fake his Nakamoto connection, his hoax would be practically as ambitious as Bitcoin itself."