Twin Explosions in Beirut
They struck a Shiite suburb in the south of the Lebanese capital. Dozens have been killed.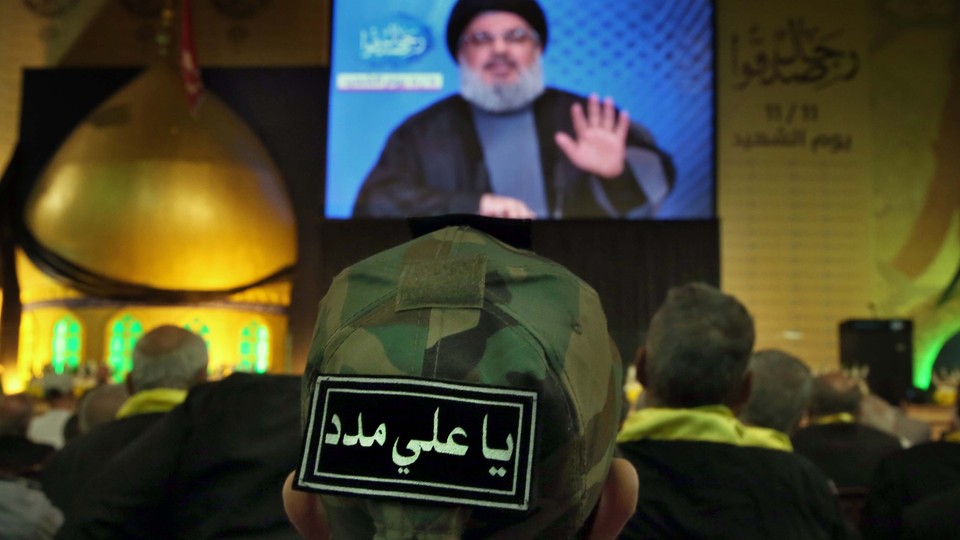 Updated on November 12 at 1:53 p.m. ET
Dozens of people are dead and more than 100 wounded after two explosions in the Shiite neighborhood of Burj al-Barajneh.
The Daily Star newspaper and the state-run National News Agency reported that 37 people were killed and 180 wounded. Al-Arabiya put it at 40.
The neighborhood is a stronghold of Hezbollah, the Shiite militant group, and Al-Arabiya reported the blasts occurred near a hospital run by the group. The Daily Star said the explosions were set off by suicide bombers.
Lebanon is no stranger to conflict. Its 15-year-long civil war ended in 1990, but the tiny country has often found itself overwhelmed by its larger neighbors, Syria and Israel, as well as by Hezbollah's powerful military presence within the country.
Adding to the complication, Hezbollah fighters are now in Syria fighting the predominantly Sunni Islamic State on behalf of Syrian President Bashar al-Assad.
The Lebanese government has declared Friday to be a day of mourning.