The Last Traveling Film Projectionist
Antonio Feliciano, 75, has traversed 2.5 million miles to screen movies in Portugal's remote villages.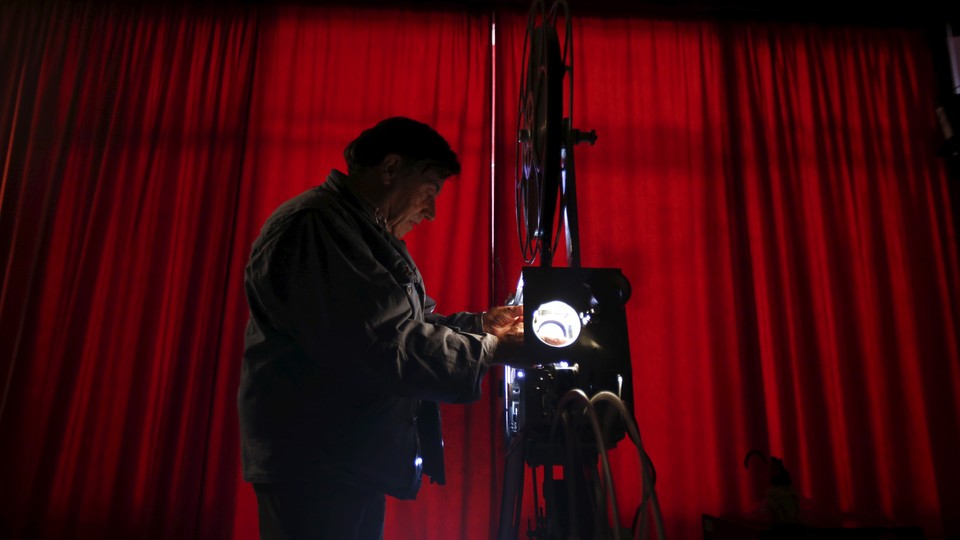 "If I'm not the last one, I'm close," Feliciano told Reuters. "When I'm gone, traveling cinema will be mentioned in articles, but only as a memory."
Feliciano, who works as a bookkeeper in Lisbon during the week, got his start in the 1950s, helping another traveling projectionist show films in his own rural village.
Without a protege of his own, he worries that the communities he serves will switch over to hard drives and no longer experience the true magic of the movie theater.
"Sometimes I feel like I am cinema," Feliciano said. "At a screening, here's the machine, the screen, the audience, all concentrated together, we laugh, cry together. And without me it doesn't work. Thrilling."
Rafael Marchante photographed Feliciano's dying profession in elaborate detail: the packing of celluloid reels into a petite van, the driving mile after mile to a room of older
cinephiles,
and the waiting patiently for the flicker of the screen.