Do Russian Athletes Cheat?
A report by an independent committee of the World Anti-Doping Agency accuses Russia of effectively having a state-sponsored dope program for its athletes.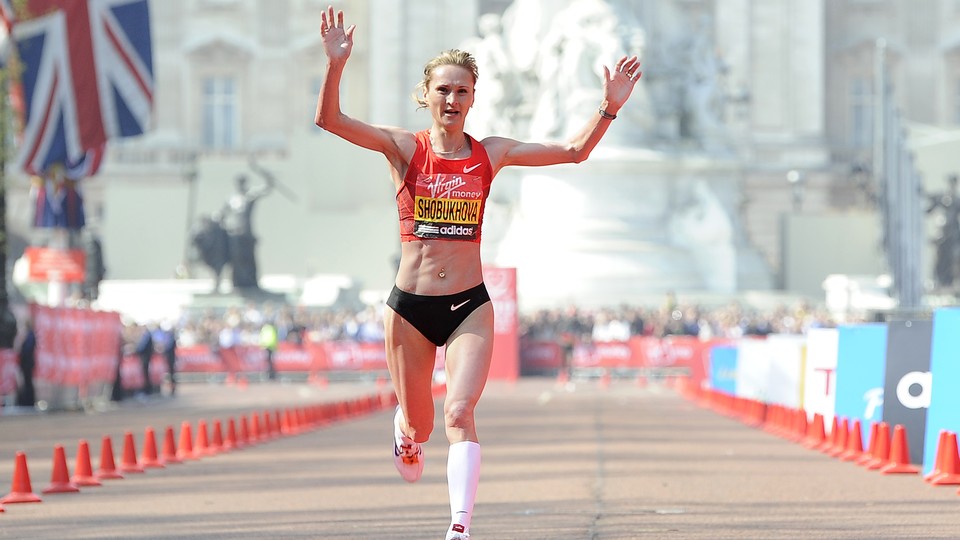 Last week, ahead of a major report by an independent commission of the World Anti-Doping Agency (WADA), Russia banned five of its athletes for alleged steroid use and other biological irregularities.
"Marathon runner Maria Konovalova received a two-year ban and was stripped of results going back to 2009," the AP reported. "She finished second at the Chicago Marathon in 2010 and third in 2013." The report adds, disconcertingly, that five of the past seven winners of the Chicago Marathon have been banned for doping.
If Russia's preemptive actions were meant to soften the impact of the WADA commission's report, which dropped Monday, let's just say it didn't. The 323-page report contends that major Russian track-and-field athletes and Olympians conspired with high-ranking state sports officials to engage in "systemic" doping, cover-ups, and extortion.
The report provides evidence confirming involvement in such activities by everyone from coaches, trainers, and athletes to state-laboratory personnel, and effectively suggests the 2012 Olympics were tainted.
As a result of this widespread inaction, the Olympic Games in London were, in a sense, sabotaged by the admission of athletes who should have not been competing, and could have been prevented from competing, were it not for the collective and inexplicable laissez-fair policy.
The blowback from the report is already considerable. Russia's alleged culture of doping is so pervasive it's yielding comparisons to "notorious drug regimes like the state-run doping system of East Germany." One member of the report's commission is recommending that Russia be barred from international track and field events as well as be kept from competition in the 2016 Olympics. Criminal proceedings may follow suit.
Making record time was Vladimir Uiba, the head of Russia's Federal Medical-Biological Agency, who denounced the report as "politically motivated." Given the renascent feud between Russia and the West over Ukraine and Syria, it's not surprising to see the results of the WADA report fall along these rhetorical lines.
Nevertheless, just last week Kenya's failure to enact anti-doping mechanisms led to some worry the country may be kept out of the Olympics. Also, according to data released by WADA in June, the top 12 countries garnering doping violations in recent years include France (No. 3), Belgium (No. 5), Italy (No. 6), Spain (No. 7), and the United States (No. 11). Russia ranked first on the list by several laps.
The International Association of Athletics Federations‎ has given Russia one week to respond to the allegations. Russian Sports Minister Vitaly Mutko chimed in early by threatening to cut all of Russia's funding for anti-doping programs. His rationale: "Whatever we do, everything is bad."