Report: Israel Strikes Target in Syria ... Again
Media in both countries are reporting that Damascus Airport was hit by Israeli planes.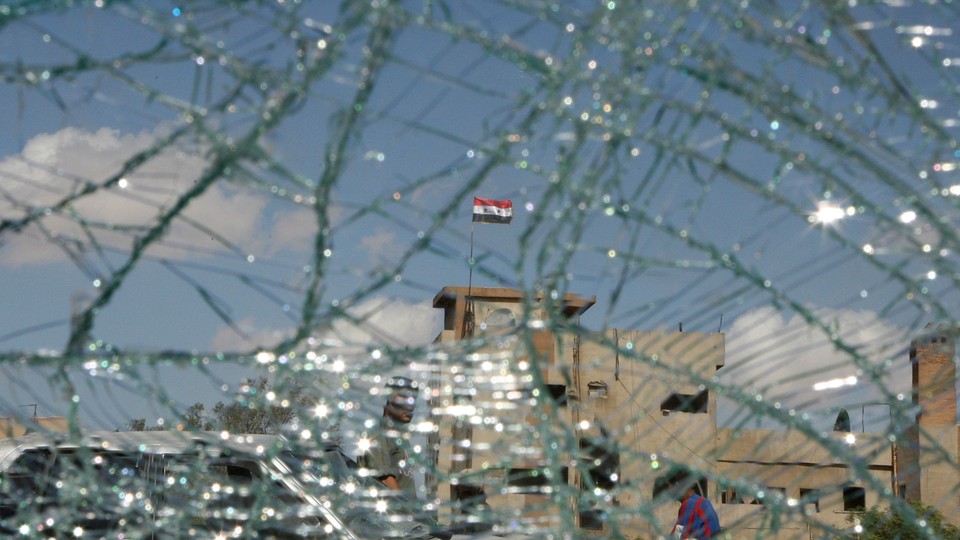 Over the course of Syria's four-and-a-half-year-old civil war, Israel has quietly been drawn in at times. It occasionally treats wounded Syrians in its hospitals and, according to reports, occasionally bombs weapon conveys or retaliates for cross-border fire.
On Wednesday night, Israel reportedly launched another strike against targets at or near the airport in the Syrian capital, Damascus, which is under the control of Syrian President Bashar Assad.
"Opposition media outlets [in Syria] reported that explosions were heard at the airport, followed by a power outage and the temporary grounding of aircraft," the Israeli paper Ynet reported, noting a Facebook page associated with the Assad regime also claimed an attack has taken place. Notably, Israeli Prime Minister Benjamin Netanyahu was in Washington, D.C., where he was having a meeting with U.S. Secretary of State John Kerry.
As The Times of Israel notes, the Israel Defense Forces declined to comment on Wednesday's report, which is in line with its policy. In the past, Israel has said it would act to ensure sophisticated weapons don't reach Hezbollah, the Lebanon-based Shiite militant group that has been active in Syria. Less than two weeks ago, Israeli airstrikes were said to hit assets belonging to the Assad regime and Hezbollah, which Israel and the U.S. regard as a terrorist organization.
What is potentially different about recent Israeli attacks has to do with the new involvement of Russian forces, which are now engaging on the ground and in the air in Syria. In a meeting this fall, Netanyahu and Russian President Vladimir Putin agreed to a deconfliction mechanism, which would work to make sure the two parties didn't attack each other.
However, as Moscow further entrenches with the Assad regime and Iran, both of which are enemies of the Jewish state, it gets more difficult to imagine that future Israeli strikes will not prompt a response from one of the many parties involved in the Syrian conflict.