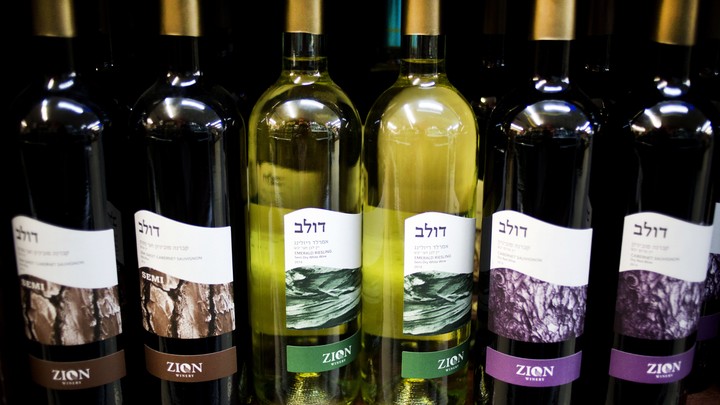 Europe-bound goods made in land captured by Israel in the 1967 war with Arab states can no longer be labeled "Made in Israel," under European Union rules unveiled Wednesday.
The EU argued that the international community does not recognize Israel's sovereignty over the Golan Heights, the Gaza Strip, the West Bank, and East Jerusalem—territory Israel captured in the 1967 war.
Here are two key sections from the EU's fact sheet on the rules:
The EU noted that the rules aren't new, but merely "interpretive." In other words, the EU says it is merely providing member states guidance on how to interpret existing laws on labeling.
"Since 2009 the U.K. implements voluntary guidelines for food produce which distinguishes West Bank produce made in Israeli settlements from Palestinian West Bank produce," the EU's fact sheet said. "Similar guidelines have been put in place by Denmark (2013) and Belgium (2014). Other Member States also announced that they would take similar measures, but have decided to wait for guidance at EU level instead."
Wednesday's rules should provide them that guidance, though the EU noted: "The implementation of these rules will remain in the hands of national enforcement authorities."
The EU announcement also pointed out the bloc does not support a boycott or sanctions against Israel, noting it is Israel's largest trading partner.
Trade between the two sides was about €30 billion in 2014 (about $32 billion in today's dollars). EU imports from Israel accounted for around €13 billion (about $14 billion) and EU exports to Israel reached around €17 billion (about $18 billion).
Imports to the EU from Israeli settlements are estimated to be less than 1 percent of total trade.
Still, Israeli officials reacted with anger at Wednesday's announcement.
The European Union should be ashamed. pic.twitter.com/BaAhiXKJdo

— Benjamin Netanyahu (@netanyahu) November 11, 2015
Moshe Kantor, president of the European Jewish Congress, in a statement, said: "We see that once again Israel is singled out for special treatment above all other nations of the world and this is clearly discriminatory and stands in stark contradistinction to the EU's own mandate to be fair and free of prejudice."
The Jewish Telegraphic Agency has a roundup of more reaction to the announcement.
We want to hear what you think about this article. Submit a letter to the editor or write to letters@theatlantic.com.